These Leak-Proof Thermoses Are Perfect For Drinking Your Favorite Cup Of Tea On The Go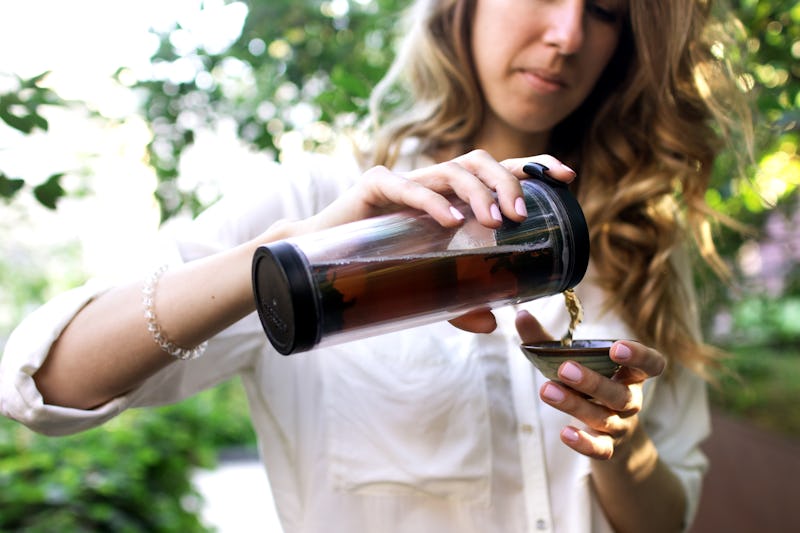 fotolia/Анна Бортникова
There are a lot of great thermoses on the market, but most of them concern themselves with only one thing: heat retention. And while insulation is an admirable quality in any thermos, tea-lovers may want a little more than just good insulation. When it comes to finding the best thermoses for tea — really, specifically for tea — you might be surprised at how many options you have, and how innovative they can be.
When choosing your ideal thermos, the main factor to consider is how you prepare your tea. If you use tea bags, almost any standard thermos will do, but if you use loose leaf tea, you'll need to opt for a thermos with a filter. This is where things can get tricky, because different thermoses take different approaches to steeping (and then disposing of) loose leaf tea. Additionally, you might be surprised at how some of the more innovative tea-infusing thermoses can cost you — and while it's worth it if you're an avid and picky tea-drinker, if you just plan to use tea bags you may want to skip the added cost.
To help you pick the right one for your needs, I've sifted through hundreds of options to introduce you to three of the best thermoses for tea — and there is something here for everyone.