Skip The Spa, You Can Have Hot Towels At Home With These Towel Warmers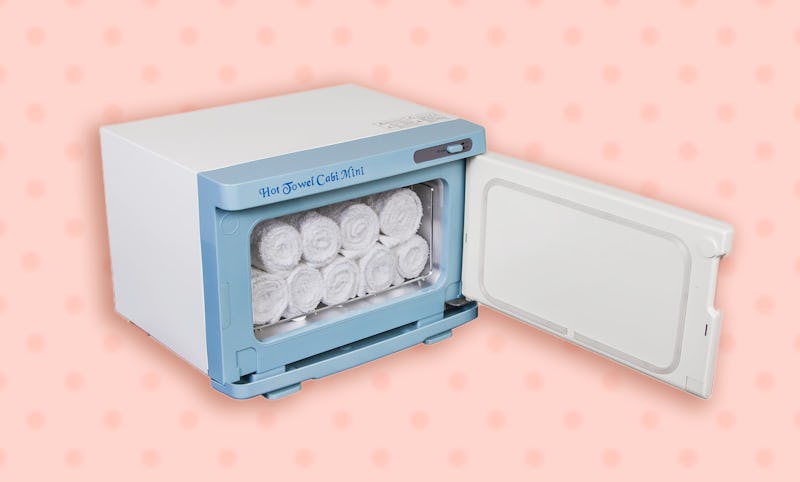 Bustle/Amazon
In any bathroom, a heated towel can turn your daily shower into a spa-quality experience. But, before you invest in one of the best towel warmers for your bathroom, you should know: There are a lot of types of warmers that will function differently in your space.
You'll have to decide between three major designs, a towel cabinet that can house smaller hand towels, a towel warming bucket that can hold larger bath sheets, or a heated towel rack that can accommodate both.
If you're looking to hop out of the shower or bath and dry off with a warm towel, a warming bucket might be the best option for you. The can usually hold between one and two larger bath towels, and can sit out of the way in the corner of your bathroom. Alternatively, you may want to invest in a heated towel rack, which takes up less space, but might require a little more effort in the way of installation.
But, if you're looking to heat up smaller facial or hand towels, you're probably better off bypassing both of those options, for a towel warming cabinet. These can hold anywhere from 12 to 50 smaller towels, and can heat up in just 15 minutes.
Regardless of what your bathroom needs are, there's a warmer that's right for you. Feast your eyes on the best towel warmers money can buy, below.