3 Super-Charged Travel Electric Toothbrushes — Because Cavity-Causing Bacteria Doesn't Take A Vacation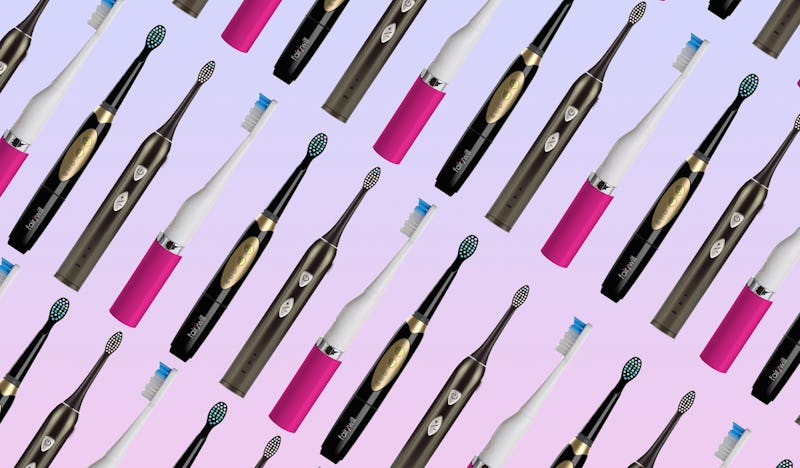 Bustle/Amazon
Once you make the leap to the electric toothbrush, there's no going back. At a certain point, it becomes such an essential part of your dental hygiene routine that you'll want to take it with you whenever you travel. Luckily, the best travel electric toothbrushes are plentiful, and serve as the ultimate companion to bring with you on any upcoming trip.
What makes an electric toothbrush good for travel, or not good for travel? The truth is, a lot of standard electric toothbrushes can be heavy and bulky, which isn't ideal when you're trying to maximize your carry-on space. Plus there's the issue of lugging along extra batteries and chargers just in case. There's nothing worse than being mid-brush and having your toothbrush die on you while you're away from home.
There are tons of electric toothbrushes out there that are made specifically for travelers. There are ultra lightweight, slim toothbrushes, toothbrushes with compact chargers, toothbrushes with timers, and even battery-powered waterproof toothbrushes that can be used on even the most rugged adventures.
With so many options, it can be tricky to figure out exactly what you need in a travel toothbrush. So, sit back, and relax. I've got you covered with this round-up of the very best travel electric toothbrushes out there. Adventure and good hygiene await.