These Affordable Detergents Are The Key To An Even Cheaper Laundry Day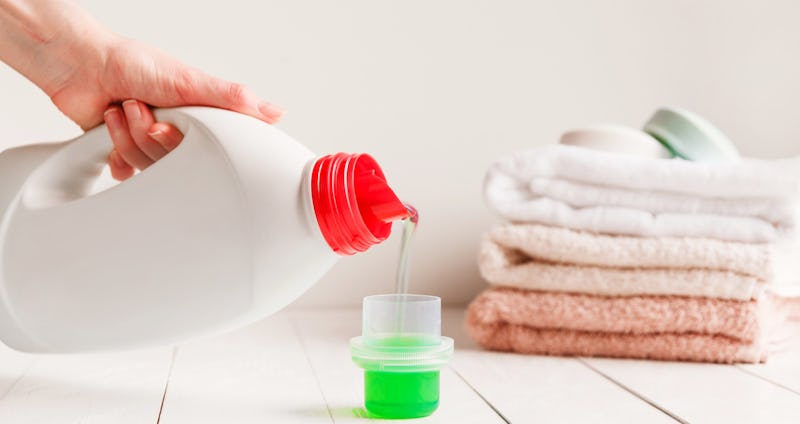 fotolia/vladdeep
First and foremost, when shopping for the best value laundry detergents, you'll want to focus on the cost per load, rather than the overall cost of the detergent. That's because some detergents are more concentrated than others, and the size of the container can be misleading as to how many washes you will be able to do with it.
Also consider the type of detergent you're looking to buy. While the most affordable detergent money can buy is a liquid one, there are still cheap pods or powders you can use if that's what you prefer to use in your laundry. Keep in mind, research shows that liquid detergents may be better for the longevity of your washing machine — which will save you money by prolonging the life of your washer. If you own your own washing machine, remember: Those savings aren't factored into the price of the detergent today, but they'll make for a more cost-conscious laundry experience in the long run.
But, whether you prefer the convenience of pods, the scrubbing power of powder detergent, or the ease of a liquid, you can still find value options that won't set you back. Scroll down to start saving with three of the best value laundry detergents you can buy.