These Waterproof Protectors Can Extend The Life Of Your Mattress & Yes, You Need One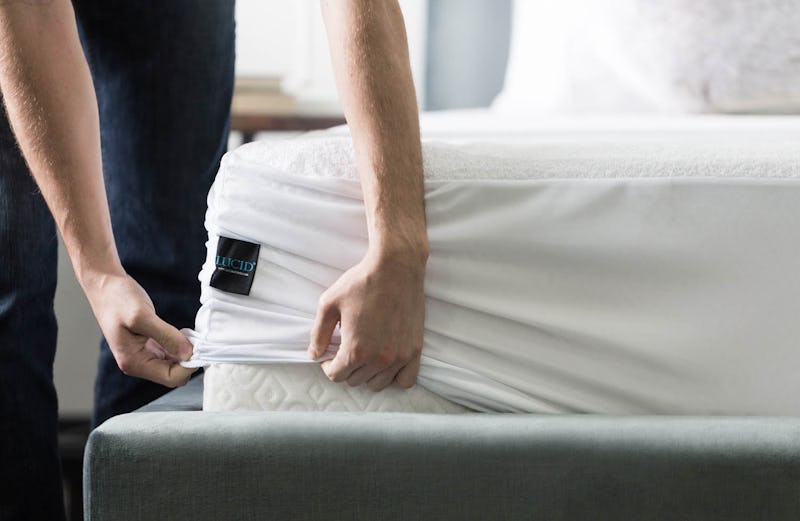 Amazon
A high-quality mattress is one of the most expensive purchases you'll make for your home. That's why owning a waterproof mattress protector is a great idea in order to extend the life of the mattress for as long as possible. The best waterproof mattress protectors prevent sweat, pet accidents, and other liquids from seeping into your mattress and causing stains. They also act as a barrier against dust mites and other allergens that can otherwise build-up in your mattress over time.
When shopping for a waterproof mattress protector, keep in mind that they work like a fitted sheet. So, if you have an extra-deep mattress, you'll want to pay attention to the sizing, as some mattress protectors will fit up to an 18-inch deep mattress, while others will go up to 22 inches.
With modern day waterproof mattress protectors, you don't have to worry about annoying crinkling or plasticky sounds. They are typically noiseless, free of vinyl, and won't change the feel of your mattress. Waterproof mattress protectors tend to have a top layer of hypoallergenic cotton for comfort. However, people who run hot when they sleep may want to look for one made with bamboo fabric that has natural cooling properties.
Take a look below at the three best waterproof mattress protectors you can buy.