Thinking About Buying A Weighted Blanket? These Are The Best Ones On Amazon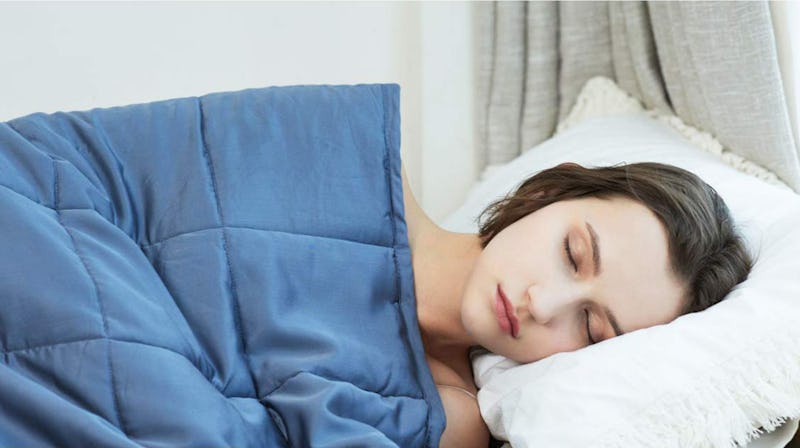 Amazon
If you experience anxiety or find it hard to sleep, you may want to consider buying a weighted blanket. According to Jared Heathman, MD, a Houston-based psychiatrist at Your Family Psychiatrist, the benefits of the best weighted blankets include "decreasing insomnia, reducing anxiety, and assisting with sleep problems associated with other disorders."
In my conversation with Dr. Heathman, he explains the science behind how weighted blankets work: "The pressure given from the weighted blanket could theoretically boost serotonin levels and, in turn, bring down symptoms of anxiety from the deep touch pressure simulation. The same pressure from the weighted blanket also assists with sensory processing disorder, reduces the symptoms of restless leg syndrome, and helps with fibromyalgia pain. Many users have reported that the weighted blanket simulates a hug which is comforting all on its own and boosts mood and sleep quality."
While weighted blankets range from 5 to 25 pounds, experts recommend that adults select a blanket that's around 10 percent of your body weight plus 1 or 2 pounds. And, as with any blanket, you'll want to match the overall size of the blanket to cover your body. Do you want a blanket just for yourself, or one that's covers both you and a partner? Keep in mind, however, that the larger and heavier a weighted blanket is, the higher the price point likely is.
With that said, take a look below at three of the best weighted blankets you can buy.