3 Window Sun Shades That Keep Your Car Cool & Protect Its Interior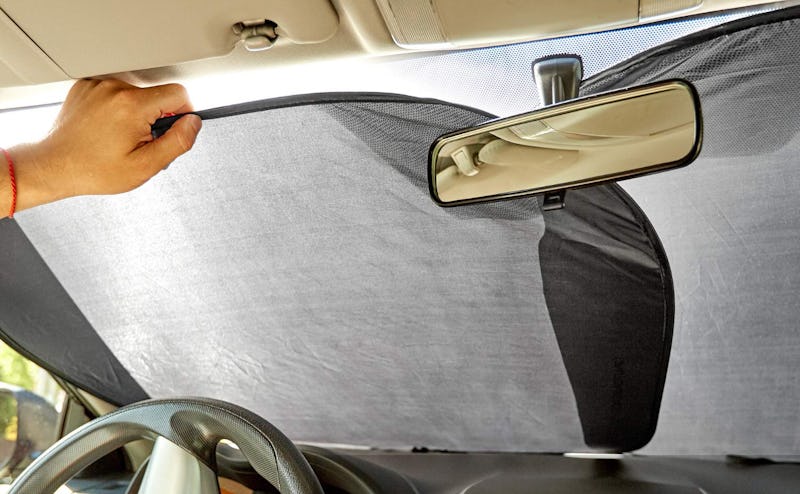 Amazon
If you live somewhere that experiences extreme weather, you'll know that parking a car outdoors can be an unpleasant experience when UV rays heat up your vehicle, making steering wheels and seats uncomfortably hot to the touch. Fortunately, it's possible to mitigate the effects of high temperatures on your vehicle by using a window sun shade. The best window sun shades protect your car, truck, or SUV from UV rays and heat, making it far more comfortable to drive your vehicle after it's been parked for extended periods outdoors. They also help protect the interior from sun- and heat-related damage and cracks.
When shopping for a window sun shade, you'll want to pay attention to the sizing of a potential shade to ensure it will fit your car. Most come in several different options in order to accommodate a range of vehicle sizes from compact cars to trucks.
Also, take note: Most sun shades are meant to be used on the vehicle's windshield while it is parked, but if you're more concerned with blocking out the sun's glare while a car is in motion, consider opting for a window sun shade designed for the side of a car. Because they're typically transparent, these shades help reflect UV rays without impeding the driver's operation of the vehicle.
For more details on the best window sun shades you can buy, keep scrolling.