4 High-Quality Cotton Socks That Are Way More Comfy Than The Ones On Your Feet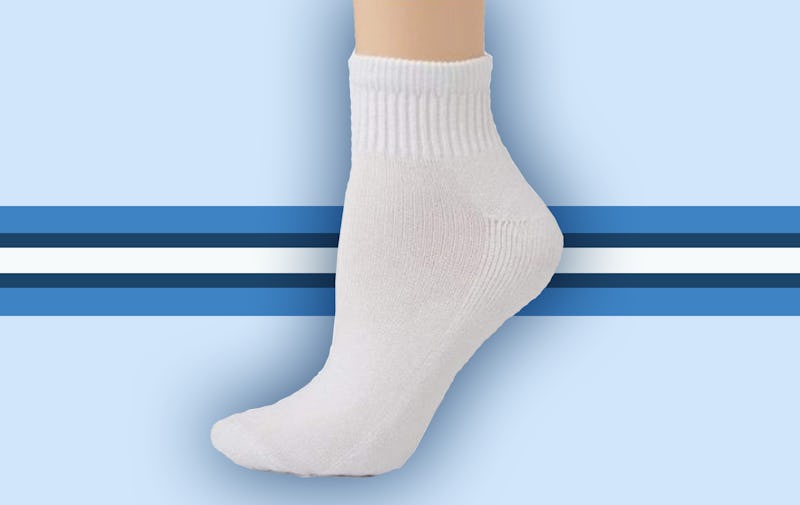 Amazon/Bustle
Something not everyone knows: Not all socks that qualify as "cotton" socks are made from 100 percent cotton. A generic pair of cotton socks you pick up in a store is often made of a blend of several different fabrics or fibers including things like rayon, acrylic, nylon, spandex, and polyester. But, the very best women's cotton socks will be made out of 100 percent cotton, and will be softer and more breathable because of it.
Because all of the socks below fit that bill, what should you look for in the right sock for you? The profile of the sock is going to important to your decision, and your choice will largely come down to your personal preference. For example, do you prefer a classic ankle sock or a no-show sock? Are you looking for a sock with grips on the bottom that can keep your feet in place on slippery hardwood floors or in a barre class? Consider these questions as you shop.
And, because cotton-synthetic blend socks dominate the market, it can be difficult to find 100 percent cotton socks. I've done the research and can save you some time: Below are the best women's cotton socks money can buy, all made of 100 percent cotton and zero synthetic fabrics.