These Are The Best Work Pants For Petites — & They're All Available On Amazon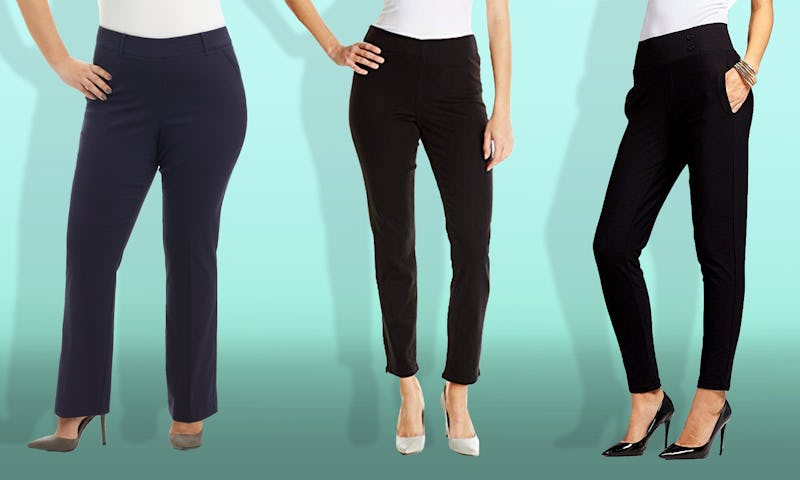 Amazon/Bustle
If you work in an office, there's a good chance you like to have a rotation of dark pants to wear with all your go-to tops and blazers. But when you're petite — aka 5 feet 4 inches and shorter — it's often harder to find new pairs that fit. I get it. The good news is, Amazon has some surprisingly awesome options in terms of the best work pants for petites — and I've already searched the site for the ones worth adding to your cart.
Before you scroll down to shop, keep a few things in mind. First, not all these pants are strictly labeled "short" or "petite." However, because their inseam lengths are on the shorter side (i.e., 32 inches and below), they'll likely fit petite legs without issue. If you mostly wear flat shoes to work, though, you might wind up wanting to hem regular sizes slightly. It's all about your personal style preferences.
Speaking of preferences, while all the upcoming styles are available in their pictured all-black shades, most of them come in alternative colors, so don't be afraid to poke around on their product pages. Go ahead, and keep scrolling to shop them right now!