These Whisper-Quiet Portable Air Conditioners Can Powerfully (& Silently) Cool Your Entire Home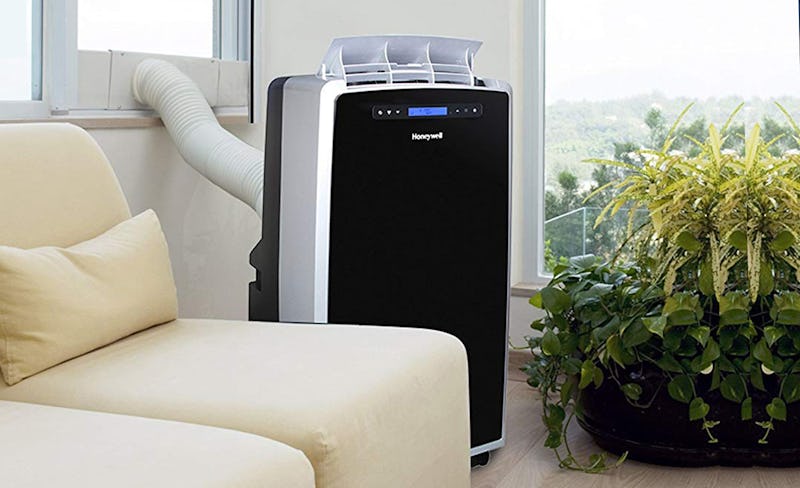 Amazon
When it comes to shopping for a cooling alternative to central air a portable air conditioner can be a great option for beating the heat. However, be aware that the average portable AC emits a significant amount of noise. And, if you don't do your research, you may find yourself forced to choose whether you want your space to be cool or quiet. Luckily, several of the quietest portable air conditioners exist so that you don't have to choose.
While portable AC units typically have decibel levels of 55 and higher, there are a few especially quiet models that clock in well-below that, ensuring that you won't have to turn the TV or computer volume up extra-high while enjoying your portable air conditioner. Because, no matter what your budget is or what kind of BTUs (British Thermal Units, a unit of measurement for how quickly an air conditioner can cool) you require for the size of your space, you shouldn't have to sacrifice cool air for peace and quiet.
As you decide, keep in mind the square footage of the space you want to cool, and whether or not you have access to a window (if you don't, there's a quiet evaporative air cooler on this list that'll suit your needs without needing to be set up in a window).
To help you determine the best and quietest portable air conditioner for your needs, scroll down for an in-depth look at three different top-rated options.