The 3 Zodiac Signs That Are Least Compatible With Their Own Sign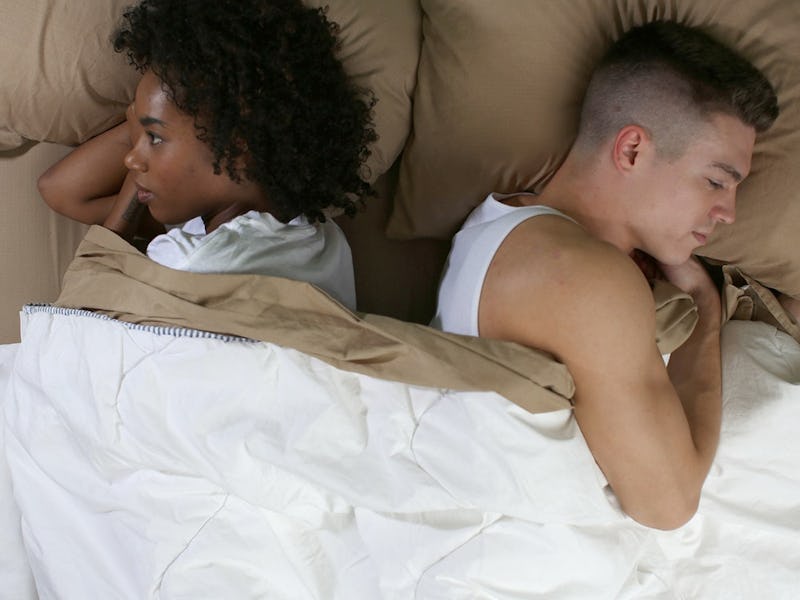 Ashley Batz/Bustle
One of the best, and probably most popular, ways to use astrology is to check to see how compatible you are with the person you're dating. Finding out that you have the same zodiac sign can be pretty awesome. If you're familiar with your own sign, you probably already have an idea of classic characteristics associated with that sign like what your sign is into, and what bothers your sign the most. You would think the same sign coming together would be a match made in the stars, right? Unfortunately, that's not always the case. There are in fact three particular zodiac signs that are least compatible with their own sign.
"It's always interesting to see how two people born under the same sign deal with being in a relationship together," astrologer Judi Vitale tells Bustle. The good news is, many of the signs who do get together with their own sign typically behave like two peas in a pod. "This happens when the two people, as they express their zodiac signs, are easy-going and non-competitive," she says. Some great matches include Pisces and Pisces, Virgo and Virgo, and Capricorn and Capricorn.
Then there are those that really don't gel together as well. "The possiblity of 'too much of a good thing' can make two of the same sign being in a relationship together somewhat impossible," Vitale says. Of course, if you are dating someone whose sign is the same as yours, and you're one of the signs below, that doesn't mean your relationship is destined to fail — the stars are not complete predictors of a relationship's success, and of course, all relationships need work to last. But if you're looking to see the potential characteristics that may create challenges with your same-sign match, here are the zodiac signs that may have some difficulties in a relationship.