These Air Purifiers Filter Out Pet Allergens Like No Other — & They're All On Amazon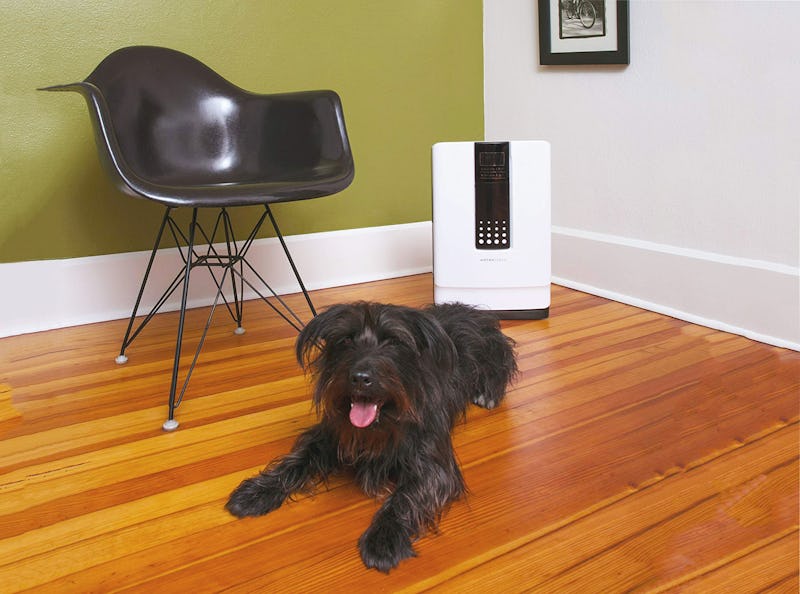 Amazon
If you're prone to allergies or sensitive to odors, then you know how quickly your beloved pet can turn your home into a sinus wasteland. But the best air purifiers for pets can provide some much needed relief by filtering out pet hair, dander, and other common allergens. If you have severe allergies, definitely check with your doctor first, but keep reading for a rundown of how air purifiers make great solutions.
What To Look For In An Air Purifier
Coverage. Units range in purification capacity, from less than 100 square feet to more than 1,000. You'll want to make sure you pick one that's the right size for your space.
Filter type: There are a number of filter types out there including HEPA, charcoal, cold catalyst, cellular-activated carbon, and antibacterial. HEPA filters are typically best for pet dander, as they tackle impurities down to 0.3 microns or less. UV-C light and ionizers are also popular. These should be used with caution, however, because they can increase ozone levels in your space. With most air purifiers, the UV-C or ionizer technology is an optional feature, so you can choose how and when to use it.
Filter replacement: In terms of budget, you'll also want to consider how often the filters need to be replaced at what cost.
Additional specs to weigh might include noisiness, speed settings, and automated features. With all these factors in mind, shop a list of the best air purifiers for coexisting with your pet, below.