4 Airtight Containers That'll Keep Your Flour & Sugar Fresh & Ready To Use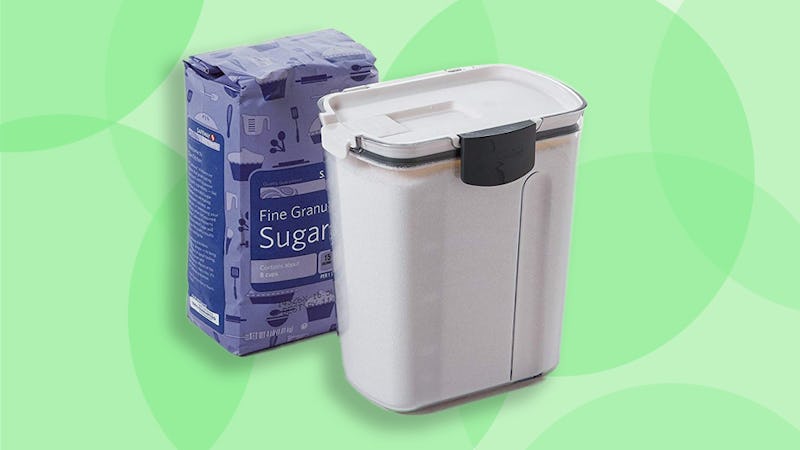 Amazon
You don't have to be a top chef to know how important it is to cook with fresh ingredients. Far too often, though, pantry staples like flour and sugar get improperly stored, making them prone to spoiling or going stale. Whether you bake daily or only tie on an apron during the holidays, the best airtight containers for flour and sugar will keep your ingredients fresh and ready for use. To help you weigh your options, here are a few things to keep in mind when shopping.
According to the experts at King Arthur Flour, all-purpose flour can spoil when exposed to air after just a couple of months. Comparatively, sugar has a longer shelf life, but can transform from loose crystals into a stale, hard block due to moisture loss. For both, look for a container that has, at a minimum, a gasket or seal to prevent air flow. Some container lids take it a step further by having a locking seal to further prevent oxidation.
Also think about capacity and pick a container that can hold a standard bag of sugar or flour so you're not left with excess. You can choose between lightweight plastic, stainless steel, or glass, depending on your preferences. Some containers come in systems that can be stacked for compact storage and a cohesive look.
The options are endless, so if you're ready to rescue your neglected ingredients from the back of your pantry, here are the best airtight containers for flour and sugar.