These Are The Cutting Boards You Need To Be Eco-Friendly And Adult AF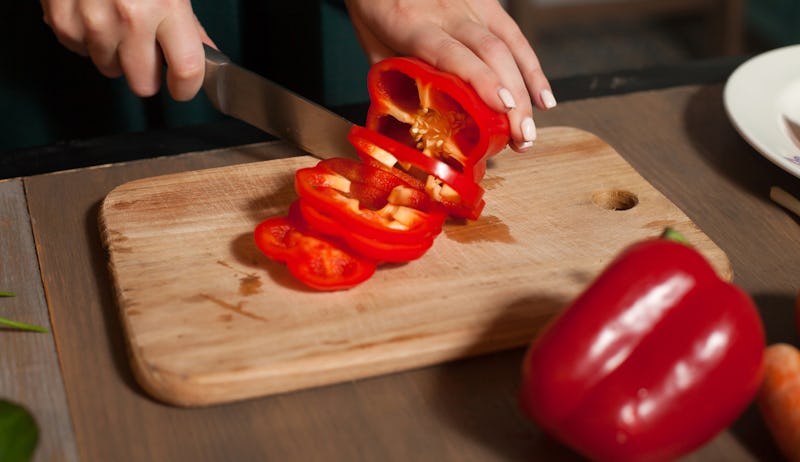 fotolia/Dmitry Bairachnyi
If you spend any amount of time in the kitchen, you know how frustrating it can be when you're strapped with a warped, lopsided cutting board. Luckily, the best bamboo cutting boards can handle multiple washings without warping. And bonus: They're eco-friendly.
At first glance, it may seem like a heavier wood like maple may be the best choice for a cutting board, but bamboo is surprisingly tough and sustainable. For one, it's a tall, dense grass that grows quickly so there's little environmental impact from harvesting it. The grass also takes zero chemicals to maintain it, so you can be sure that no harmful pesticides are leaking into your foods as you slice and dice.
Like any cutting board, it's important to consider how often you'll use it and the quality of your knives before you purchase. While bamboo is great at hiding wear and tear, it's still a slightly softer material that may show knife marks, so you may want to search for a board you can keep out of sight in a cabinet. Or if you prefer a larger, block-style cutting board, be sure to occasionally treat your bamboo with oil to keep it from splitting.
With so many options, it can be tough to choose the best bamboo cutting board for your lifestyle. Here's a list of some of the best options out there to help you make a decision.