These Clever Beanies Have Bluetooth Speakers Built-In— & They Start At Just $13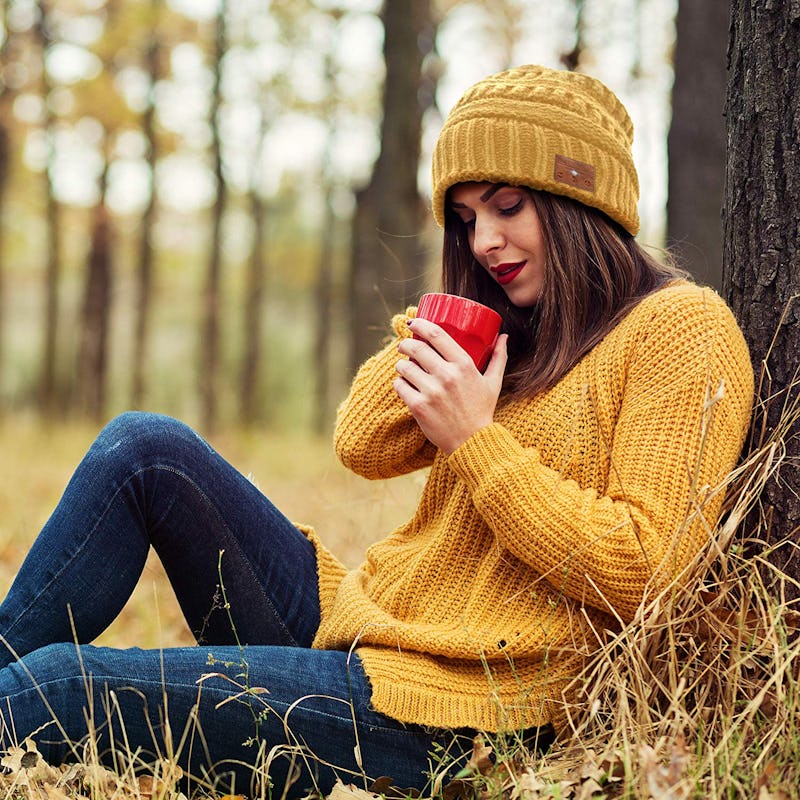 A beanie designed with Bluetooth technology inside is a stylish way to listen to your favorite tunes without the need for headphones. Not only can these hats deliver high-quality sound, but they can also keep your ears toasty warm in cold weather. When choosing one of the best Bluetooth beanies, playback time and built-in microphones are two factors to consider.
Playback time can vary from 2.5 hours of continuous streaming to up to 20 hours. If you're planning on wearing your beanie all day, like during a ski trip or a long-distance hike, you'll want to look for one with at least 10 hours of playback time.
Built-in microphones are useful because they allow you to make calls or answer your phone without using your hands. This is a great perk when you're in your car or out for a jog. All the picks listed in this piece have built-in microphones, so no matter which one you choose, hands-free calling is an option.
In terms of sound quality, keep in mind that Bluetooth beanies are not meant to be noise-canceling, so you may still be able to hear your surroundings, no matter how high you crank up the volume.
To help you find the best Bluetooth beanie for you, here's a list of the top ones on Amazon.