If You're Sick Of The Radio, Update Your Stereo With These Bluetooth Adaptors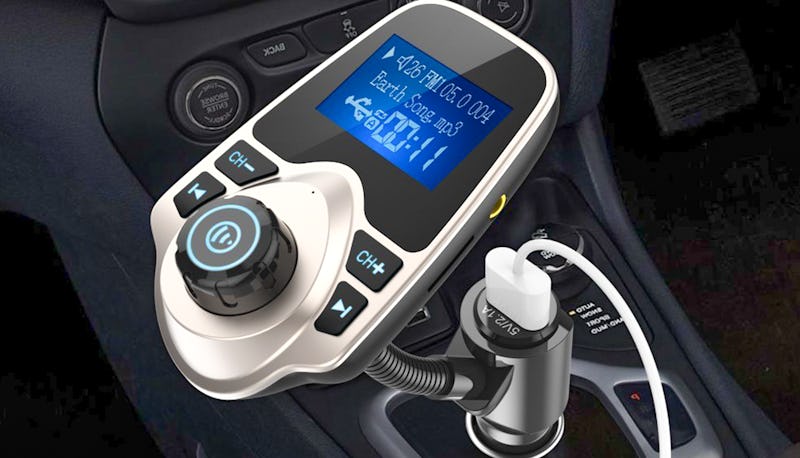 Amazon
These days, most new cars have built-in Bluetooth technology, but just because you're not driving a new car straight off the lot it doesn't mean you can't stream music or take hands-free phone calls via Bluetooth (unless of course taking hands-free calls is illegal in your state). The best Bluetooth car adaptors sync with your phone to deliver clear audio, and in some cases even onboard controls.
Bluetooth kits for your car stereo come in many shapes and sizes. While some connect to your car's radio via FM frequencies, others pop right into your AUX input. Additionally, many Bluetooth adaptors are designed specially for phone calls while others are made for streaming music — not to mention the various add-on features like LCD screens and onboard or voice-activated controls.
When looking into Bluetooth adaptors for your car, be sure to consider what you will use yours. For example, if you plan to take advantage of the hands-free calling technology, you'll want to choose a Bluetooth kit that has a high-quality, noise-canceling microphone. It's also important to consider how your kit will connect to your car's stereo. If you don't have an AUX-in, you'll need an FM transmitter. On the other hand, if you live in a big city where open FM frequencies are scarce, connecting via an AUX input is a must.
These popular Bluetooth car adaptors cover all the bases, deliver consistent quality, and have the reviews to back them up.