These Fun Board Games Will Make Your Next Big Gathering One For The Books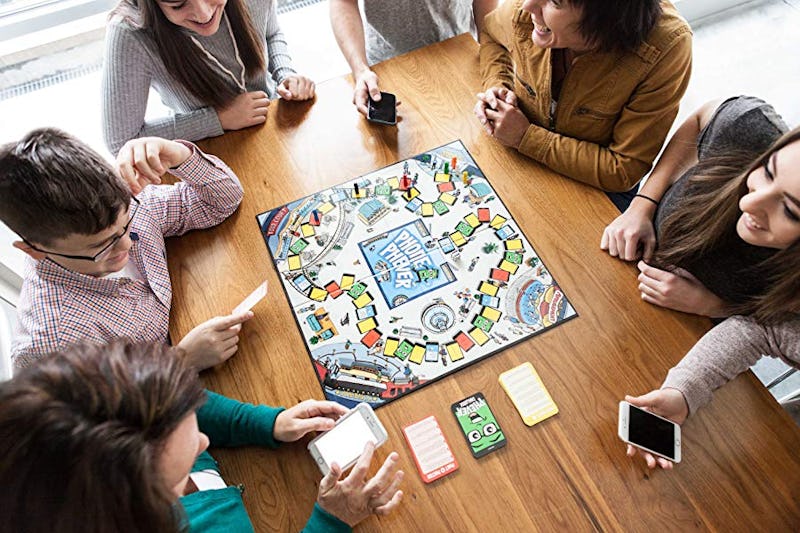 Amazon
When you have a large group of people all crammed into one space, finding a board game that can entertain 10 or more people can be a challenge. Luckily, the best board games for large groups come in a variety of styles to put your skills to the test, and to please even your hardest-to-impress friend.
Whether your crowd is a boisterous bunch who love a good mystery, trivia-geeks who keep their phones on them 24/7, or a mixed-crowd of both young and old who like to keep things G-rated, there is bound to be a game (or two, or three) on this list that will engage your group and provide hours of fun at your next gathering.
Keep in mind that there is usually a learning curve when it comes to learning to play a new board game, so it may take a round or two to get the hang of it. But thousands of reviewers can attest that all of the options below have fairly simple premises and are seriously fun additions to any get-together.
So, whether you're hosting a game night or your family gatherings are full the brim, these are the best board games for large groups to make your party that much more memorable.