These Extra Gentle Body Washes Are So Clutch For People With Sensitive Skin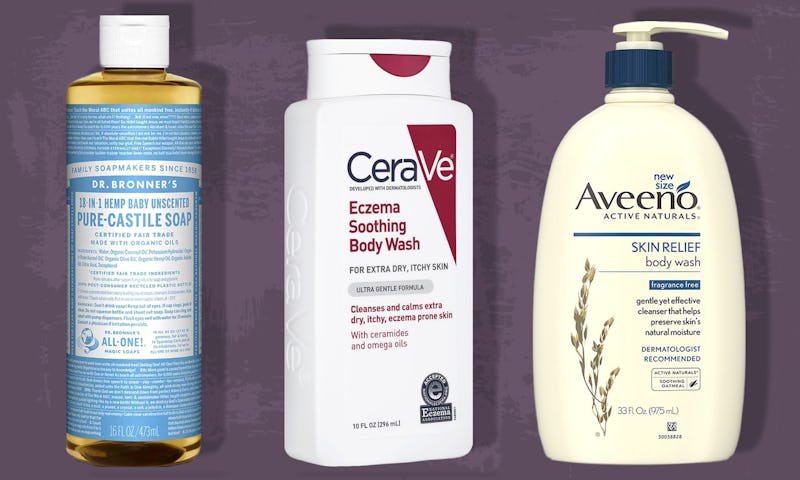 Amazon/Bustle
When you have sensitive skin, finding products that won't irritate existing conditions, make you break out in hives, or dry you out even further can be a struggle. Body washes are no exception, and as someone with sensitive skin, I know just how important it is to find the right hydrating, soothing formula for long, high-temp winter showers and post-gym cool downs alike. So, whether you're bacne-prone, in need of something moisturizing, or seeking relief from a pesky eczema flare-up, you're sure to find one of the best body washes for sensitive skin, just ahead.
When searching for a body wash for sensitive skin, it's important to pick a formula that's fragrance-free (fragrances can aggravate sensitive skin and are totally unnecessary when it comes to upholding the product's integrity). It's also good to look for something that contains soothing ingredients that'll help repair the skin's protective barrier and protect against undue dryness in the face of harsh environmental factors. Additionally, the most expensive option on this list is just under $16 — and that's for a whopping 32 ounces of product — because an everyday body wash shouldn't require blowing through your bank account.
Check out four great, gentle options, below.