Calling All Home Chefs, These Highly-Rated Sous Vide Cookers Are Under $90 On Amazon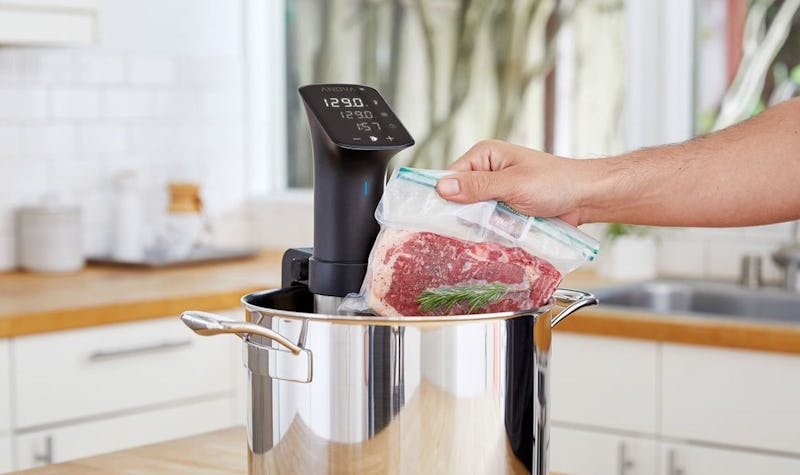 Amazon
Sous vide cookers (also known as circulators), were once high-priced appliances used primarily in professional kitchens. Today, it's relatively easy to find sous vide cookers for the home chef that provide the same kind of precision this approach is celebrated for, at a much more affordable price point. So if you're in the market for this revolutionary gadget, here are a few things to consider when shopping for the best budget sous vide cookers.
The science of sous vide cooking is relatively straightforward. Food is placed in an airtight container or bag and submerged in a circulating water bath where it cooks to a preset temperature. Sous vide cookers provide the gentle heat and water flow to ensure consistent cooking conditions. This allows for precise cooking of anything from delicate seafood to large cuts of meats and vegetables.
When choosing a cooker, make sure it has a stable assembly, as it will attach directly to the side of your cooking vessel. You can use a straight-sided pot or purchase a container to sit on your countertop. Manufacturers have started making smaller cookers that are easy to handle and store, but if you're short on space, check the dimensions before you buy.
Some cookers are smarter than others, with apps and Wi-Fi capabilities. Cookers that let you manually choose from a wide range of temperatures offer the most control and versatility.
Keep scrolling, the best budget sous vide cookers are gathered up below, all under $100 on Amazon.