This Is The Kitchen Tool You Need To Make Your Own Cold Brew At Home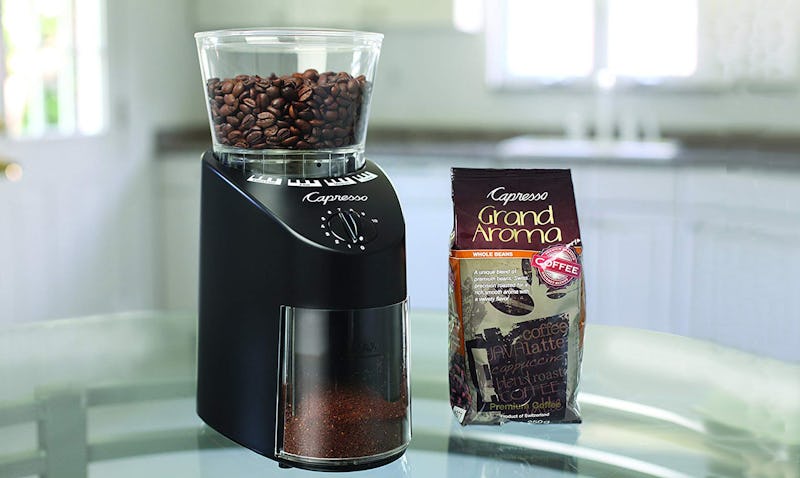 Amazon
If you're ready to invest in one of the best coffee grinders for cold brew, there are a few things you should know at the top. First, you're going to want to buy a burr grinder. As opposed to a blade grinder, which can very quickly grind coffee beans into a fine powder, burr grinders work much slower, grinding only a few beans at a time.
How they work: Burr grinders have two abrasive surfaces (called burrs!) that rotate, grinding a few beans at a time, allowing you to create a coarser, larger coffee ground. For a delicious cup of cold brew, you'll want to brew it with a coarser ground, since water seeps more slowly through coarser coffee grounds, thus picking up the maximum amount of flavor.
So, what else should you know? Well, generally you can get burr grinders in one of two varieties: manual and electric. Here's where your decision comes down to personal preference. Both manual and electric burr grinders can produce a great cup of cold brew, but electric models tend to be more expensive. In turn, they require less labor on your part, since you can just turn a dial or push a button instead of cranking a manual burr grinder.
But, enough talk. Your cold brew is waiting. Without further ado, here are the four best coffee grinders for cold brew.
And, in case you might need it, here are the best cold brew coffee makers.