Attention Coffee Drinkers! These Top-Notch Percolators Make Strong, Delicious Cuppa Joe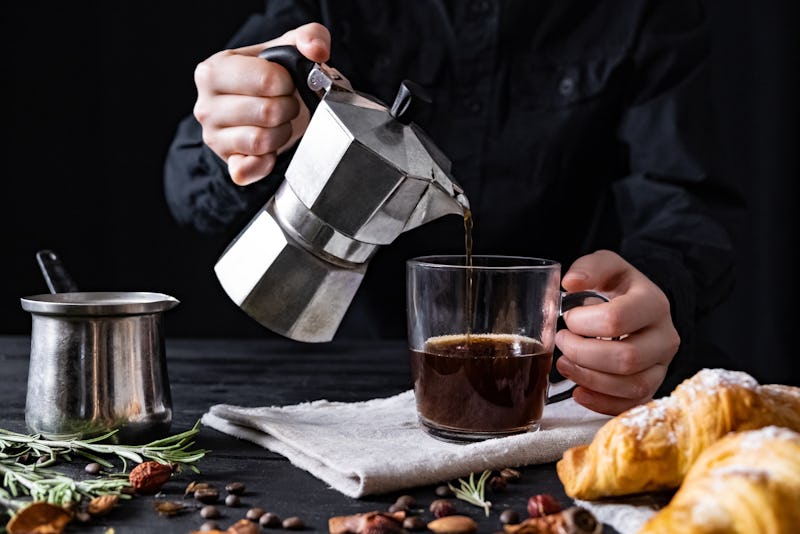 fotolia/Photoboyko
Coffee percolators have a PR problem. Often associated with the hulking urns found in reception halls or at conferences, oversized percolators are guilty of dispensing stale, bitter, and sometimes cold coffee. When they brew up to 55 cups of coffee at a time, it's no wonder! So you might be surprised to learn that small percolators are known for producing rich, flavorful coffee at home. Relatively low-tech in their design, the best coffee percolators have minimal parts and are easy to use. A quick search on Amazon turns up dozens of models ranging in capacity, material, and either stove top or electrical functionality. To guide you, here are a few things to look for when shopping.
If you have a small household, live alone, or only have a couple of cups of coffee each day, you can get away with a percolator that brews up to 4 cups. Since percolators get larger the more cups they brew, consider how much space you have to spare in your kitchen.
Electric percolators offer the ease of pressing a button to start percolating, and will keep coffee warm after brewing. Stovetop models are more hands-on, but can be taken on-the-go and used anywhere there's a heat source. When it comes to material, regardless of whether you prefer stovetop or electric percolators, avoid ones with plastic parts that are prone to melting.
The best coffee percolators below turn out delicious coffee, and might make you rethink what you know about this classic brewing method.