These Tiny But Powerful Juicers Will Save You Precious Kitchen Space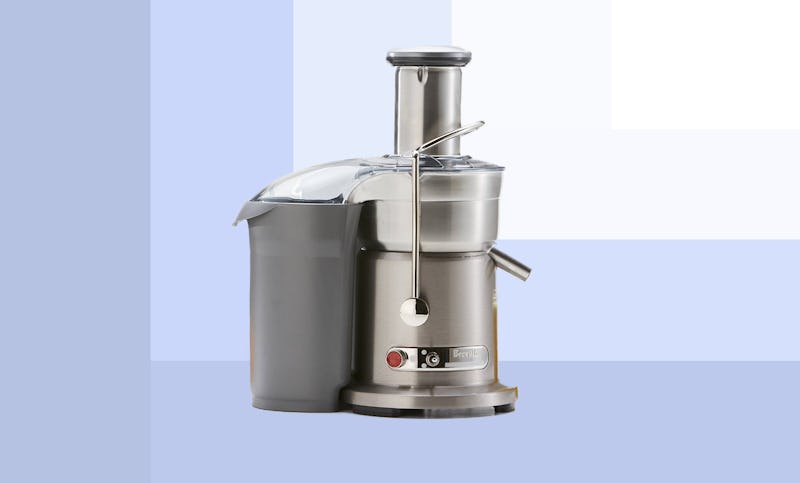 Bustle/Amazon
Juicing has exploded in popularity in recent years as a convenient and delicious and convenient way to consume fruits and vegetables. As such, the best compact juicers have quickly become a favorite kitchen appliance for many people looking to introduce fresh produce into their everyday meals. And for the best of both worlds, the best compact juicers offer plenty of the same features of larger models, without taking up precious kitchen counter space.
But before you invest in a compact juicer, here's what you should know. There are two main types: centrifugal juicers and masticating juicers. Centrifugal juicers work by grinding up fruits and vegetables with sharp blades, rapidly spinning ingredients into juice, and then separating out the pulp. While centrifugal juicers are the more common and usually less expensive juicers, they work best for those looking for a quick and affordable juicer to use with basic fruits and vegetables.
Masticating juicers, also known as cold-press juicers, typically yield higher quality juice, but at a higher price tag as well. These juicers work by slowly crushing and pressing fruits and vegetables into juice while using less heat than centrifugal juicers, which results in a better preservation of the nutrients in your finished juice.
But to make your search a little easier, here are four of the best compact juicers to help you get a jumpstart on your juicing.