If You Have Fine Hair, These Are The Curling Irons To Use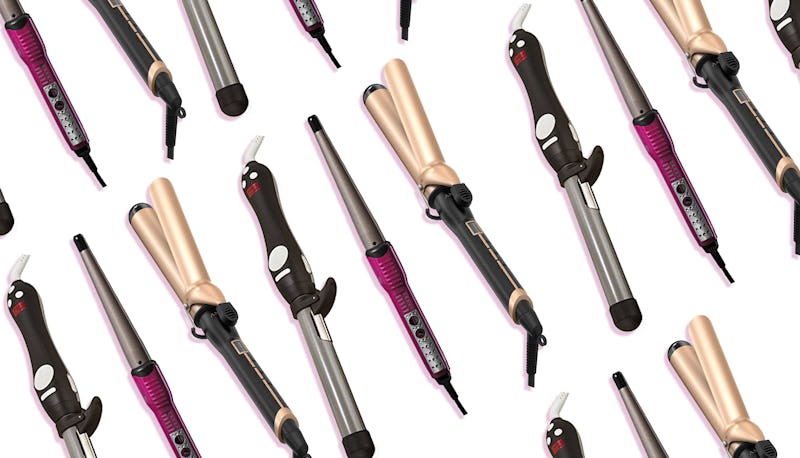 Amazon/Bustle
Just like with hair, not every curling iron is the same. When shopping for the best curling irons for fine hair, there's more you should consider than just price.
For starters, you should always, always make sure you have the ability to control the heat setting on your curling iron. Fine hair is prone to heat damage and doesn't need the super high heat that a lot of irons have, so make sure you have the ability to turn it down (to around 300 degrees Fahrenheit, ideally). Similarly, to avoid unwanted heat damage, you need to be extra cautious about the material of the barrel. Metal irons like gold and titanium should be avoided for anyone with fine hair, while materials like ceramic and tourmaline are great choices because they're safer and more effective. Keep in mind that if you opt for a cheaper iron that's only coated in ceramic, it may wear off in time and need replacing. The last thing to look for when choosing is the size and style of the barrel. While barrel size won't effect your hair from a health perspective, it will be what makes curling your hair easier (or harder), and will determine the final look and style of your curls.
At the end of the day, you don't have to sacrifice the look of sultry beach waves or bouncy curls just because you have fine, damage-prone hair. Prep with a thermal protecting spray or cream and choose one of the four irons listed below to effectively avoid damage and still get the curls you want.