These Digital Food Scales Are Worthy Of A Chef's Kiss — & Here's Why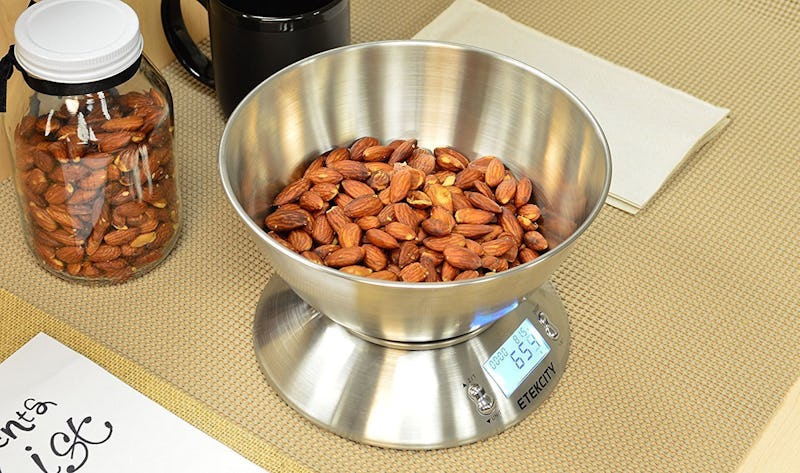 Amazon
The key to any good recipe is the right — and the right amount of — ingredients. That's where a kitchen scale can come in handy. The best digital kitchen scales make quick work out of measuring food, so you can get on to cooking and enjoying your meal.
But, what should you look for in a kitchen scale? Speed and accuracy should be top of mind. But, be wary. All manufacturers will advertise that their scales can measure quickly and precisely. Instead of taking their word for it, you're better off combing the reviews (I've got you covered here), to make sure the kitchen scale lives up to its promise.
If you're willing to spend a bit more upfront, you'll get a few helpful features. For example, most digital kitchen scales are designed with auto shut-off timers and allow you to convert your measurements. But, pricier scales will allow you to measure things like baker's percentages or temperature readings.
And, if you know you'll be measuring something particularly messy, consider buying a scale with a lip around the edges, to keep your food from spilling all over the place. These are also the best ones to buy if you want to be able to measure liquids.
But let's get down to it. Behold, the very best digital kitchen scales so you can get to cooking.