These Cozy Jackets Are The Best Way To Keep Your Pup Comfortable On Winter Walks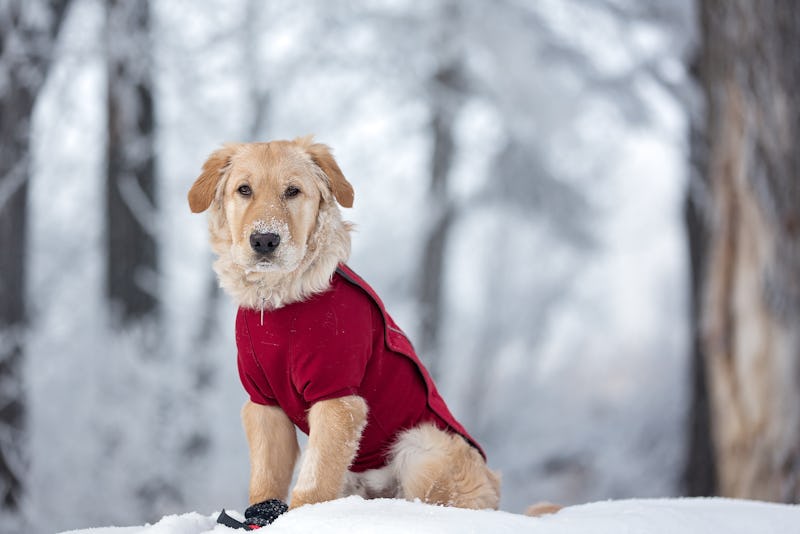 fotolia/Wendy
In your search for the best dog jackets for winter, the first thing you'll need to keep in mind is the size of your dog. This may sound intuitive, but there's nothing worse than ordering an accessory for your pup only to find out it doesn't fit properly. Most jackets come with size requirements based on the back length and chest measurements of your dog, in addition to their weight.
Depending on the climate, you'll also want to consider what materials your pup needs. While dog jackets are constructed in many different designs, the warmest ones for cold weather will be made with a durable outer material like polyester to protect against the elements and stuffed with polyfill or lined with fleece for added warmth.
In my search, I repeatedly came across one jacket highly-praised by dog professionals and owners: the Weatherbeeta Parka 1200D. Thanks to its waterproof exterior, warm interior fleece materials, and adjustable straps, this dog jacket is a steal at under $50. However, for those looking for a velcro-free, budget-friendly, or an especially luxe dog jacket, you may want to consider the other options on the list as well.
Read on for a detailed look at some of the best dog jackets for winter you can buy to keep your pup warm and cozy all season long.