These Drain Cleaners Are The Answer When Grease Is The Word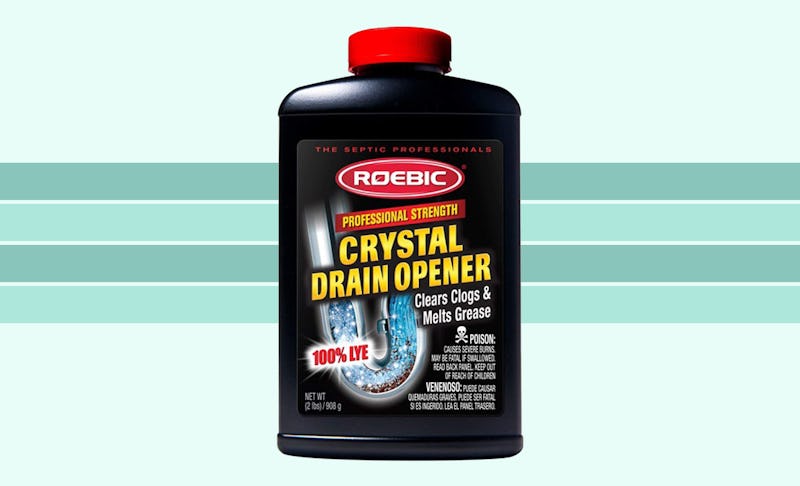 Amazon/Bustle
While hair and food particle clogs can be removed with a classic drain snake, you'll have to use a different set of tools to remove a grease clog. The best drain cleaners for grease are often liquid cleaners that can dissolve and dislodge even the toughest clogs without you having to call a plumber.
To start, assess how bad the clog you're dealing with is. Is your drain still semi-functional? Has it backed up completely? If your drain clog is mild, first consider a biodegradable cleaner that won't harm your pipes or septic tank in the long run. These cleaners may take a little longer to dissolve caked-on, hardened grease, but they're by far the most eco-friendly.
However, if your drain is totally blocked up, it may be time to bring in the heavy hitters. A chemical-based cleaner is powerful enough to cut through grease quickly and efficiently, and is one of the more popular ways to eliminate a grease clog. But, if you've tried a chemical cleaner and still see no results, a sink plunger can help dislodge larger clogs, and a heavy-duty sewer jetter can blast water into your pipes to get them clean and clear again.
To help you out in your search, here are some of the best drain cleaners for grease. Pro-tip: As you go down this list, the cleaners are ordered starting with the mildest and ending with the toughest cleaner.