This Classic Drip Coffee Maker Has 6,000 Amazon Reviews — Plus 3 Other Highly-Rated Options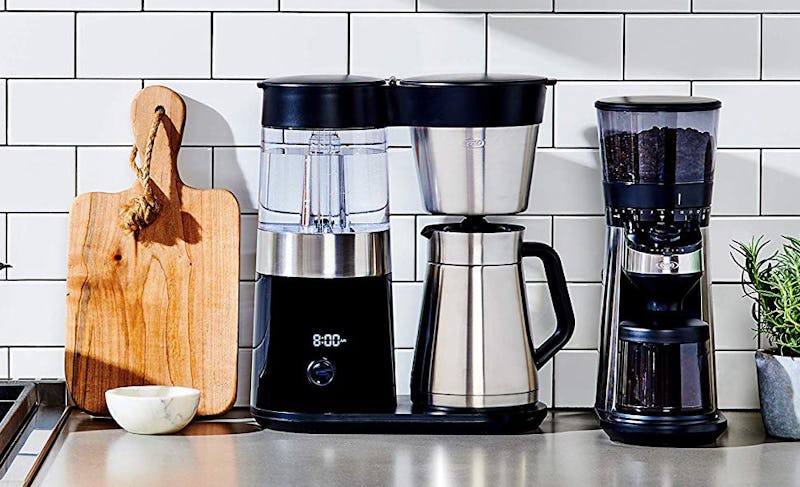 Amazon
Whether you like waking up to the aroma of brewing coffee or just want a bare-bones caffeine-delivery machine, there's a drip coffee maker for everyone. But when picking from the best drip coffee makers, there are a few key things to keep in mind as you shop.
Before buying, research how a machine functions and whether it has any auto-programming or a timer. Some of the best drip coffee makers are pretty sophisticated with precision water temperature gauges and variable strength settings. Others have one-touch functionality to take the guesswork out of getting your coffee fix. As with any purchase, consider your budget. You don't have to spend a lot to get a great drip coffee maker (they're actually some of the more affordable coffee makers you can buy). But, if you're willing to spend a bit more, you can find one with all the bells and whistles.
When it comes to kitchen countertops, drip coffee makers are notorious space hogs. If you have limited real estate or just like to brew one or two cups of coffee, you might want to consider a compact model. Likewise, you can find coffee makers to serve a crowd, including some that brew up to 14 cups at a time.
Whichever kind you need, the best drip coffee makers should brew a flavorful cup of coffee, just the way you like it. Here are a few great choices to consider.