If You Have Trouble Waking Up, You Need One Of These Genius Alarm Clocks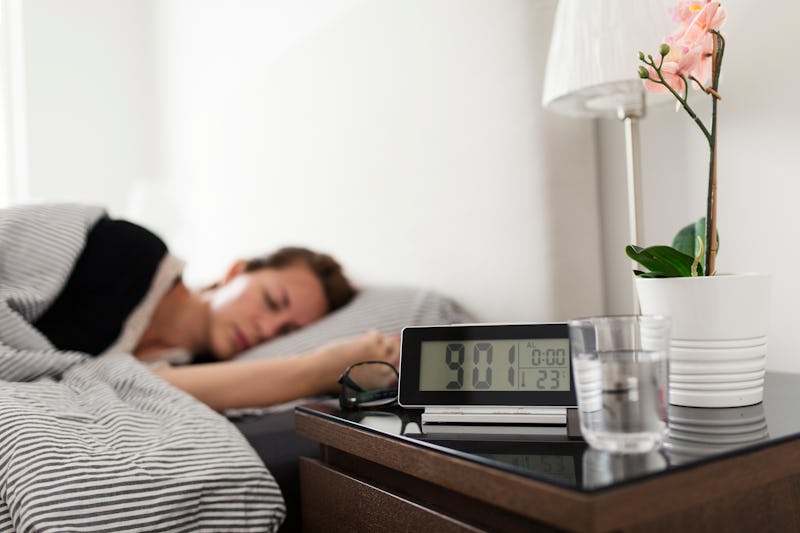 Jelena Zelen / Shutterstock
Putting your phone away and using one of the best dual alarm clocks instead can help create a distraction-free environment for a good night's sleep. These alarm clocks are also ideal for heavy sleepers who need something extra loud to wake them up or those who'd like to wake up gently to simulated sunlight. And since they're dual alarms, you can set them for two different times.
When you're shopping for the best option to add to your bedroom, think about what type of sleeper you are and your goals. If you're trying to get more rest at night and wake up gently, a sunrise simulator alarm gradually wakes you up with a warm light that mimics the sun and some can even play soothing sounds. If you tend to hit the snooze button often or don't hear your alarm go off, you might want to consider a more aggressive alarm that's a lot louder than the standard phone alarm or even one that shakes your bed when it's time to wake up.
Whichever dual alarm clock you use, consider the ease of use. It should be easy to read and set. The ability to dim the display to prevent unwanted light is also worth considering. Additional features like a built-in radio, USB ports, display projection, and multiple sound settings can also be found.
These best dual alarm clocks on Amazon are all top-rated picks loaded with features to help even the most stubborn sleepers wake up on time.