These 4 Food Processors Are A Cinch To Clean & You'll Want To Use Them For Everything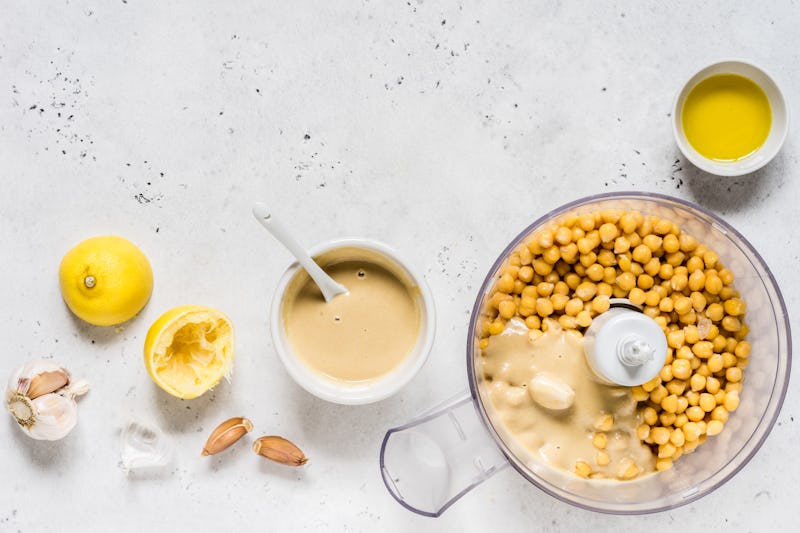 Shutterstock
Kitchen tools that are annoying to clean might make you reconsider using them at all. A food processor doesn't have to be one of them. Preparing a meal with an easy-to-clean food processor is like having an extra set of hands, yet still manages to keep clean-up to a minimum.
Look For Smart Designs
Though pretty much all parts of food processors are top-shelf dishwasher-safe (except for the motor base), some will be easier to clean than others. Whether you have a dishwasher at home or not, you will appreciate a food processor that disassembles easily and has few nooks and crannies to trap food. It's also helpful to choose a food processor with a closed-off handle to avoid trapping food or particles from the dishwasher inside (a common complaint among food processor owners); but if food finds its way in this hard-to-reach area, I've also included a cleaning brush set below to easily get it out.
Take Advantage of Accessories
Some processors come with extra accessories (like blades or grating discs), as well as conveniently wide feed chutes, that can cut down on time chopping before processing, which could also eliminate the cleanup time needed for washing another knife or cutting board. Food processors that store accessories inside the bowl when not in use, or have cord storage at the base, are also convenient features that make tidying up simpler.
Below are the best easy-to-clean food processors to add to your kitchen, including some with thousands of glowing reviews on Amazon.