The One Tool You Need To Amp Up Your Self-Care Regimen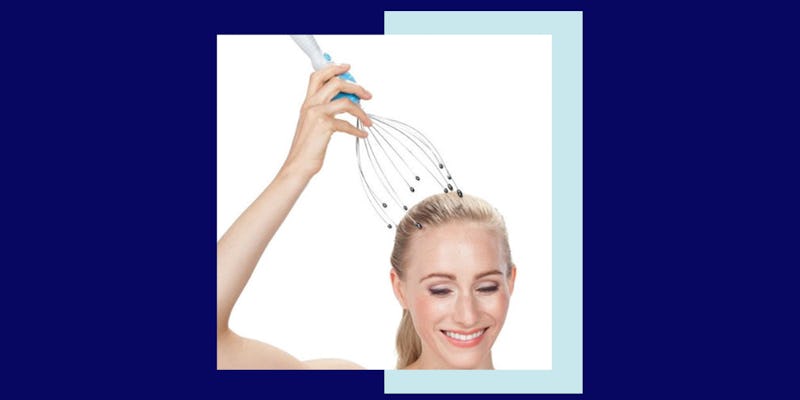 Amazon / Bustle
There are few things in life more satisfying than a scalp massage — especially when your head's been feeling tight or sore. Thankfully, with the best electric scalp massagers, you can experience the pleasure of a professional-level rubdown from the comfort of your own home.
The benefits of massaging your scalp are sort of endless. Not only does it release tension and increase the production of serotonin, but also, promoting blood circulation to your hair follicles encourages the growth of long, strong, and shiny hair. And best of all, it truly does mitigate stress.
There are a ton of scalp massagers on the market ready to assist you. Some are designed for in-shower use, working hand-in-hand with your shampoo to cleanse and massage at the same time. Others are more versatile and can be used on the whole body, with designs that can relieve tension in other muscles as well.
These electric head massagers come in various shapes and sizes, and though the concept may sound fancy, they're actually pretty affordable, ranging between $15 and $30. Each one vibrates to give you the feeling of a salon-quality massage at-home, on the road, or wherever you're most in need of some top-notch stress relief.