Missing Your Lattes & Americanos? These Cafe-Quality Espresso Machines Are All Under $200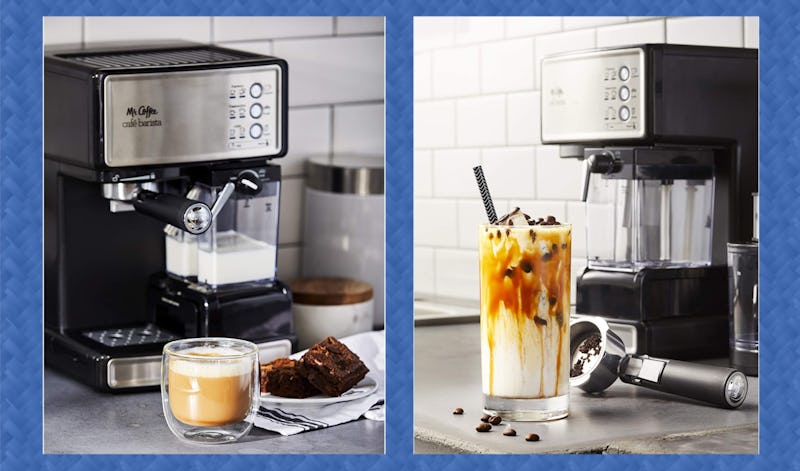 Amazon
One of the toughest parts about shopping on a budget is the feeling that you're missing out. So you may be surprised to know that, when it comes to buying a high-quality espresso maker, you don't need to break the bank. In fact, the best espresso makers under $200 offer many features found on expensive models (some that fetch upwards of $1,000), but are simpler to use and, yes, easier on your wallet. But, the "under $200 espresso maker" field is getting a little crowded and not all machines are created equal. In fact, some don't look anything like the espresso machines typically seen at cafes. To help you as you shop, here are some things to consider.
First, decide what you want to make. If a shot of espresso or an Americano is your go-to, you won't need extra accessories or features for making milk-based drinks. But if you want to expand your repertoire, look for a machine that has a milk tank, or, at the very least a frothing wand. Steamed milk and microfoam give you the versatility to make lattes, cappuccinos, and other classic drinks.
Consider how the espresso maker operates, and think about how much work you want to do and how much money you want to spend. Some machines have programs to take the guesswork out of creating drinks, but more automation can mean more money or less quality.
Whether you're a budding barista, or just seeking a great shot of espresso at home, there's an affordable espresso maker for everyone. I've rounded up the best espresso makers under $200, below.