These High-Tech Shower Mirrors Won't Fog Up & They're The Bathroom Upgrade You Deserve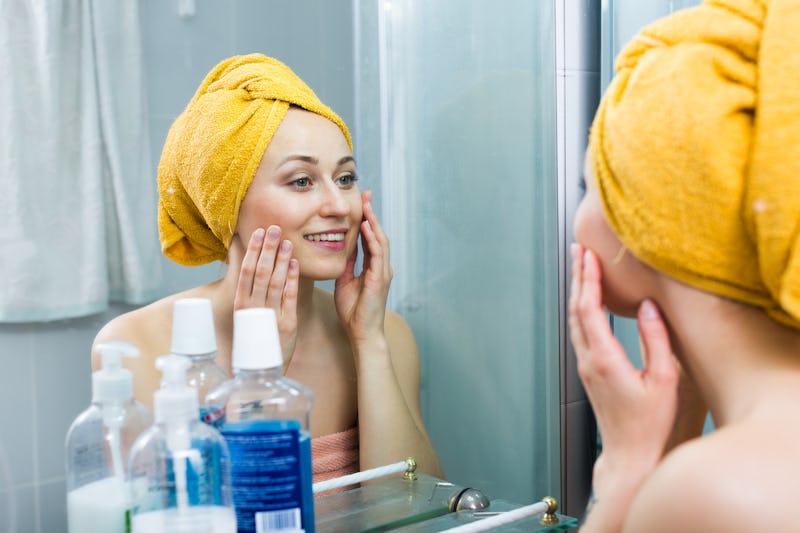 fotolia/JackF
Not only is installing a fogless shower mirror an easy upgrade to make to your bathroom, but it will also make your grooming and skin care routine more efficient. However, before you buy one of the best fogless shower mirrors, there are a few things you should know.
How do fogless mirrors work?
Not all fogless mirrors work the same way, and it's important to understand the differences before you pick one out. The two main types of fogless mirrors utilize either a chemical coating or a hot water reservoir. Chemically coated mirrors are a low-maintenance, travel-friendly option, but after a while, that coating will likely wear off over time. Mirrors that use a hot water reservoir require the user to fill up the reservoir with hot water (as the name implies obviously), and they're a little bulky to take in an overnight bag, but unlike the chemically treated mirror, it should last a lifetime.
What feature to look for in a fogless mirror:
Beyond how the mirror works, you'll also want to consider a few other important features. First, how will you mount the mirror? Most fogless mirrors attach to the shower wall via suction cups or adhesives, but if the surface of your shower is uneven or textured or you have drywall, you may need to consider a mirror that can be hung from a hook or shower head. You'll also want to keep an eye out for other added features, like a fogless mirror with a light (which is great if your shower stall is dim) or a mirror with hooks for your razor or toothbrush.
Once you've figured out what you're looking for, it's time to shop. Take a look below at the four best fogless shower mirrors you can buy.