The 4 Best Food Processors For Meat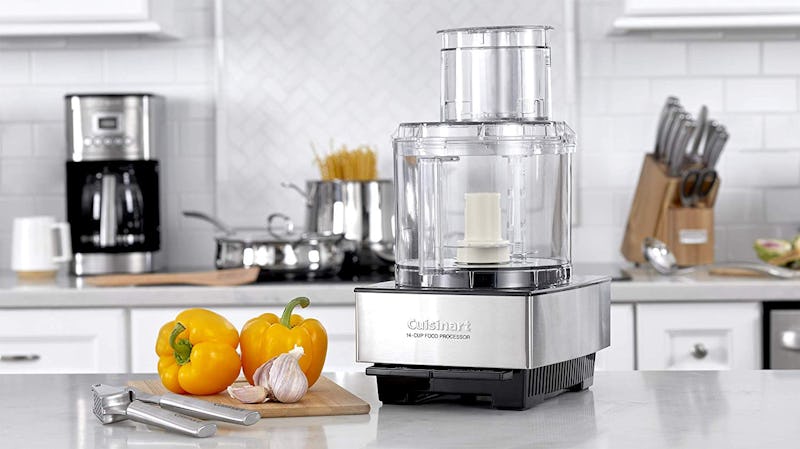 Amazon
Good news for people who want to make their own ground meat at home: You don't need to buy a dedicated meat grinder or expensive attachment for a stand mixer. A sturdy food processor will do the trick, and, of course, can be used for a variety of other tasks. The best food processors for meat allow you to create custom mixes for recipes like burgers, sausage, meatballs, and more. Not every food processor can stand up to the job, though, so here are some things to consider as you shop.
Whether you're grinding beef, pork, poultry, or seafood, animal protein is primarily composed of lean muscle and fat. Fattier cuts of meat can be tough, so look for a machine that has the power and stability to chop through meat. Heavier motor bases provide stability, and machines powered by an upper motor allow you to hold down the container for control.
Some people like to par-freeze (or partially freeze) their meat before grinding to prevent it from turning to mush. Even still, the chopping blade of your food processor should be made from sharp stainless steel to ensure that meat is cut cleanly. A pulse button is a must for grinding meat, as it quickly chops ingredients without over-processing.
Keep scrolling to see the best food processors for meat.
Bustle may receive a portion of sales from products purchased from this article, which was created independently from Bustle's editorial and sales departments.