These Comfy Heated Slippers Will Warm Your Feet And Relax Your Muscles — Here's How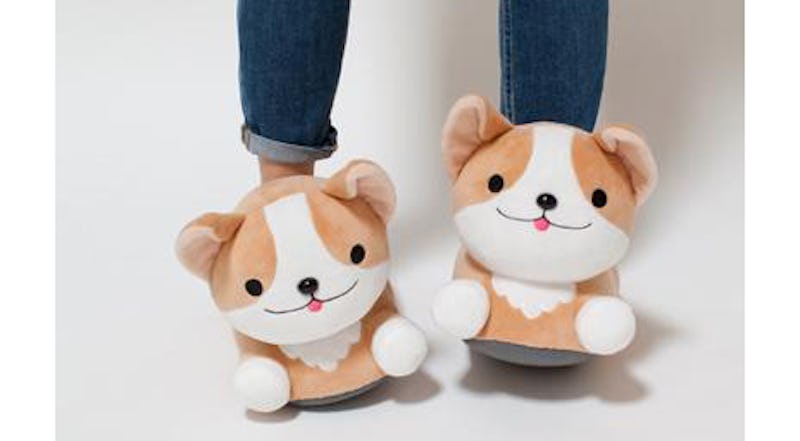 Amazon
When you want to ease your aching feet, get warm, and completely relax, you need one of the best heated slippers. These therapeutic must-haves warm up your feet and can even soothe muscle stiffness. They're super comfy for unwinding while watching your favorite show on Netflix or reading a good book as the heat melts away your worries.
According to Encyclopedia Britannica, applying heat soothes and relaxes sore muscles by increasing blood flow and inhibiting pain signals. So, if you had a long day and your feet are aching, heated slippers can help. They're also great to have during the fall and winter months when you want to warm up and get cozy.
The heating types vary. Some slippers are microwavable, where all you have to do is heat the warming element for 30 seconds or so, and you're good to go. Other slippers use USB charging or have to stay connected to the wall. Decide how much mobility you need when you wear them for the best bang for your buck. And depending on your preferences, you might find it helpful to search for other features like washable covers, auto shut-off to prevent overheating, and cute animal-shaped versions.
To help you with the selection process, here's my roundup of the top-rated, fan-obsessed best heated slippers to keep your feet warm and comfy all year round.