These Quality Jump Ropes Will Take Your Cardio Game To The Next Level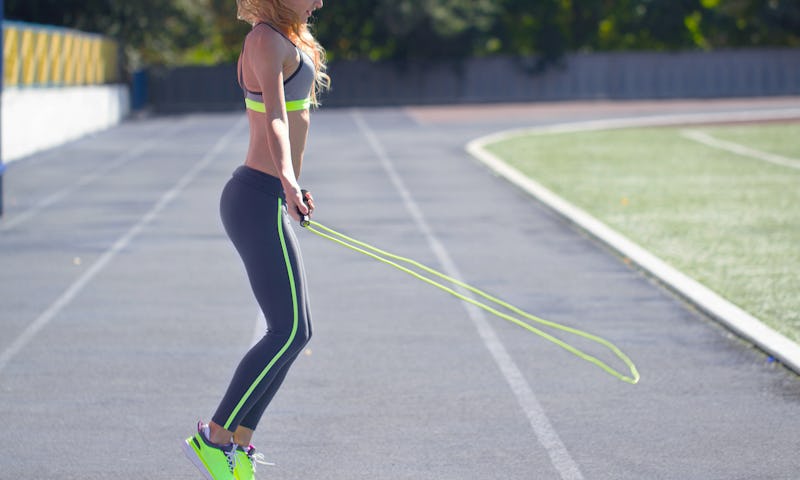 yatcenko/Fotolia
Looking for an alternative exercise method that keeps you moving, challenges you, and helps your heart healthy? The best jump ropes for cardio give you all those things in an ultra portable package, making it easy to squeeze in a quick sweat session anywhere.
Jump ropes are excellent for cardiovascular exercise, and when you're choosing the best jump rope, you'll want to consider a few often-overlooked factors.
First of all, not all jump ropes are created equal. There are different handles — some have cushioned grips for lightweight comfort, while others have offer slip-proof foam textures and built-in jump trackers — that determine how fast the rope spins. And then, equally important, is the type of rope. You obviously want something durable and highly-recommended by reviewers and personal trainers alike, but do you want to customize its length or replace it down the line? These features exist... if you know where to look.
To take the guess work out of your jump rope hunt, I've compiled a list of the some of the best options. Read on to find the one that'll take your exercise game up a notch (read: jump), then shop for the best yoga mats for beginners, too.