The 4 Best Lemon Squeezers
by Ileana Morales Valentine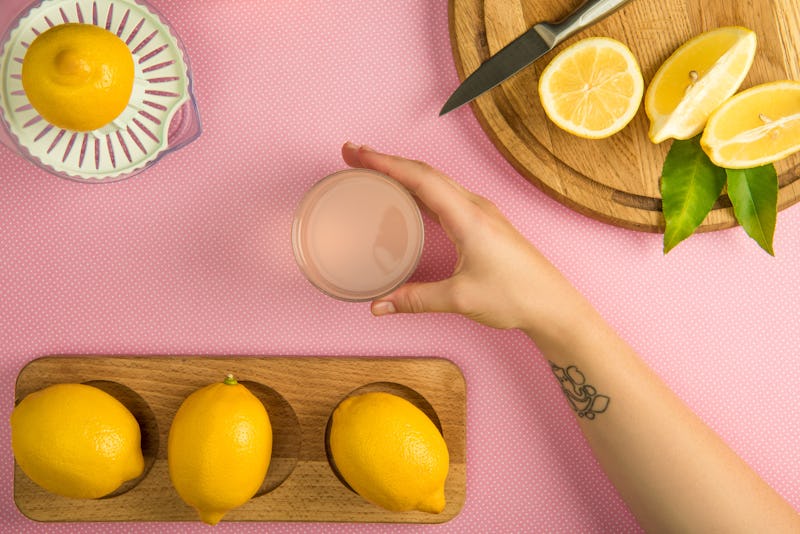 Shutterstock
When your bare hands no longer cut it, the best lemon squeezers will easily and quickly get more juice out of your lemons. In choosing the right lemon squeezer for your kitchen, think about how often you need to use one and whether you want to be able to use the juicer for a variety of citrus beyond lemons.
Manual lemon squeezers come in a few styles, including a hand-held design, a tabletop design with a lever used to push down on a press, and a reamer. Though it's the most budget-friendly and compact option, a reamer doesn't strain pulp or seeds. Electric squeezers tend to work faster with the power of a motor, requiring less squeezing effort on your part. While they are more expensive, they may be a worthy investment if you regularly go through a lot of citrus.
The different materials used for the squeezers should also be considered. Wood, stainless steel, and nylon are common materials used for lemon squeezers, and while they're all sturdy, each comes with unique advantages and disadvantages. While offering a tactile experience, some wood options will need to be hand-washed, like the OXO wooden reamer below. Stainless steel models generally are dishwasher-safe and will keep the taste and flavor of the fruit entirely unchanged, but also with cost a premium. And nylon, while strong and dishwasher-safe, isn't the most eco-friendly option.
With these factors in mind, it's time to find the best lemon squeezer for you. Each one of the options below is highly rated on Amazon and will definitely get you more juice than squeezing by hand alone.