These Lightweight Sneakers Are The Next Closest Thing To Running On Air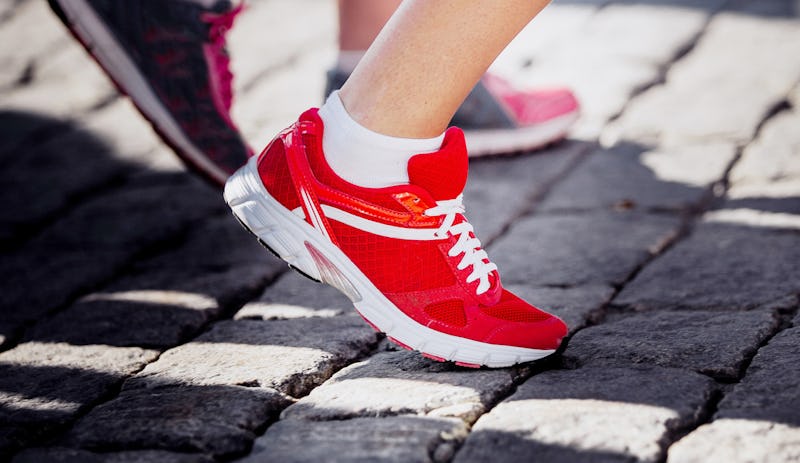 fotolia/sportpoint
Investing in a pair of the best lightweight running shoes is a great way to take your workout to the next level. In fact, studies have shown that people run slightly quicker in lightweight sneakers. But, because the weight of a running shoe is not often listed on websites or on shoe boxes, it can be difficult to figure out which pairs actually weigh the least.
That's why I've sifted through the options out there and curated a list of the lightest weight shoes on the market. Every shoe on this list is under 10 ounces (the benchmark that really qualifies a sneaker to be considered "lightweight"), and is built with durable, ergonomic materials that will change the way you run.
The right running shoe for you will largely come down to your needs and your budget. The lightest shoe on this list weighs just 6 ounces and only costs $30. But, if you're willing to spend a bit more money, you'll find running sneakers with high-quality construction, that are built with foam cushioning for additional comfort and responsive insoles to give you more flexibility when you run.
For an in-depth look at some of the best lightweight running shoes you can buy, keep scrolling.