These Lightweight Liner Socks Will Keep Blisters At Bay During Your Next Hike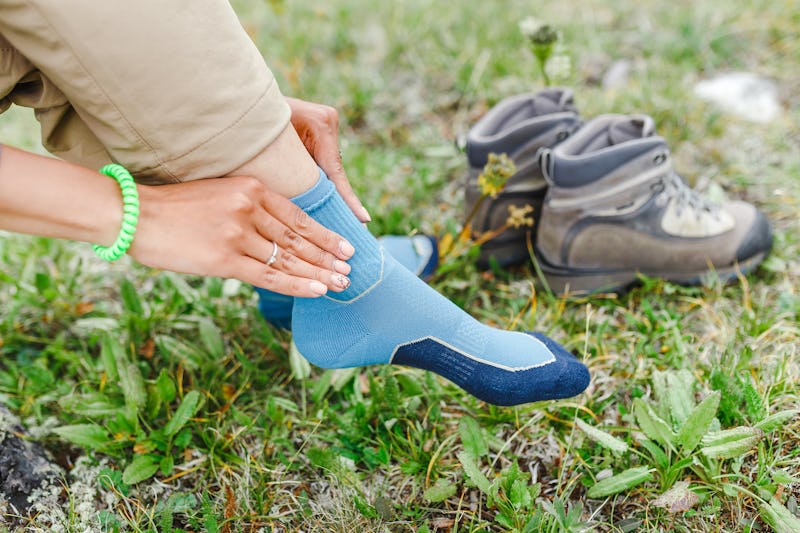 fotolia/EdNurg
When you're hiking in the cold or rain, the best liner socks for hiking can help regulate your body temperature and keep blisters at bay so you can hit the trails no matter the weather.
But, there are a few things to keep in mind when searching for the right pair of liners for you. The first is the style of socks. Most liners hit at mid-calf for a reason — they tend to stay up longer and can be easily adjusted on the go. While ankle-length liners can be slightly more cost-efficient and invisible when you're wearing short hiking boots, they tend to bunch up and can't be adjusted unless you take off your boots (I know this from personal experience).
Another thing to consider is the climate you tend to hike in. Smart wool liners are great for keeping your feet toasty and, so that you don't overheat, work best in colder temperatures. But they're also slower to absorb sweat and can leave your feet more prone to blisters. If you're hiking in a warm climate or during the summer, a lightweight spandex or nylon blend can keep your feet cool and dry all day long.
Here's a roundup of the best liner socks for hiking out there for all weather and temperatures.