These Litter Boxes Have High Walls To Contain Messy Situations & They're Game-Changers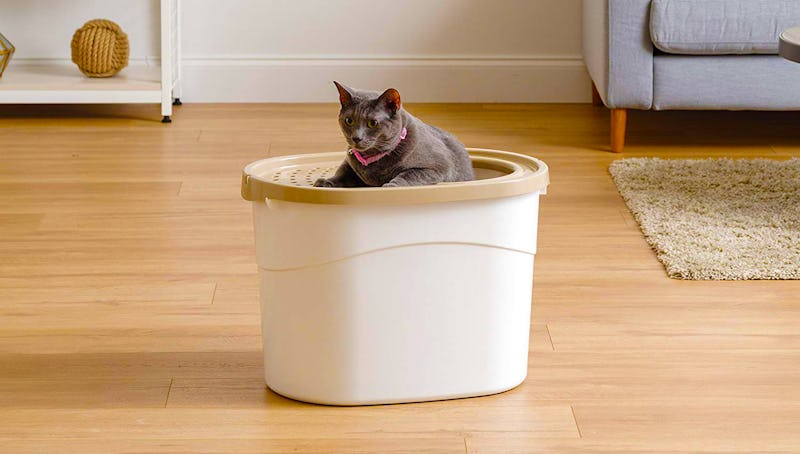 Amazon
Nobody likes to talk about it, but the truth is that feline inappropriate elimination (aka kitties peeing where they aren't supposed to) is one of the biggest problems pet parents usually have to deal with. While the best litter boxes for cats that spray are designed to keep a pet's business closed off, there are typically other underlying reasons that cats tend to miss the box, too.
According to experts, cats may be turning their noses up at their litter boxes due to a medical problem, urine marking, or actual aversion to their current dedicated poop spot. Your vet can be the best judge for sure, but if you suspect it's because your cat simply aims high, a new litter box may be all you need to change things.
Worried that your cat's peeing habits are because their box is too small for comfort? If your feline aims high and you're eager to help them out, searching for the best high-sided litter boxes like the ones featured in this round-up could be the best way to go. Whether you prefer the convenience of an automatic litter box or you need something that'll fit easily into a small corner, these are the best litter boxes for cats that spray so you can contain messes and keep your house from getting dirty in the process.