You Won't Believe How Easy It Is To Poach An Egg With These Microwaveable Gadgets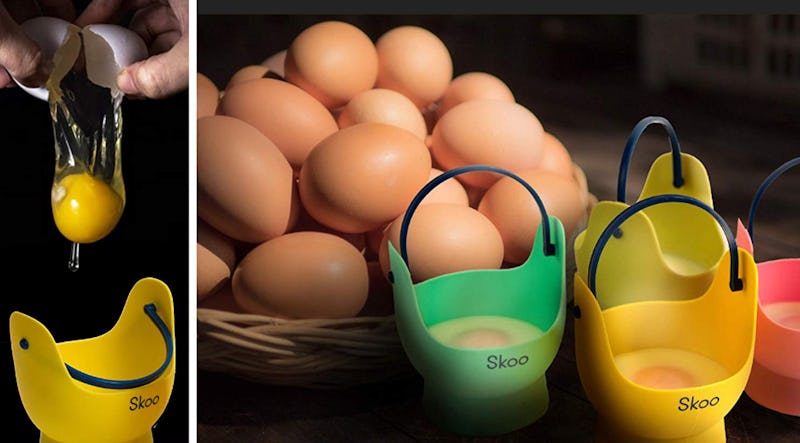 Amazon
Poaching eggs is a great way to get a delicious runny yolk and cook without adding fat or oil — but it can also get tricky very quickly. Those in the know (including restaurants) have long been making it easy on themselves by poaching in the microwave. Whether you're looking for a perfect egg to top a salad, English muffin, or something else, the best microwave egg poachers are here to make it easy on you.
Most microwave egg poachers essentially work the same, as a container made of microwave-safe materials to hold the eggs while they are in the microwave. However, beyond that, there can be significant differences like how many you can make at a time or if there is a lid that makes it easy to pack for lunch in the same container. Finally, you'll want to consider if you're looking for features like the ability to be able to add toppings or if a handle to avoid ouches makes a difference for you.
However, no matter what kind of poacher you choose, you might need to play with the length of cook time depending on the power of your microwave. And when it comes to the microwave poacher styles that require cracking an egg, it's a good idea to poke the yolk through a couple of times to minimize the chances of microwave explosions.
If you're done agonizing over how to swirl and vinegar water for the perfect poached eggs, find the best microwavable fixes below.