These Are The Best Moisturizers To Use When You Have An Eczema Flare-Up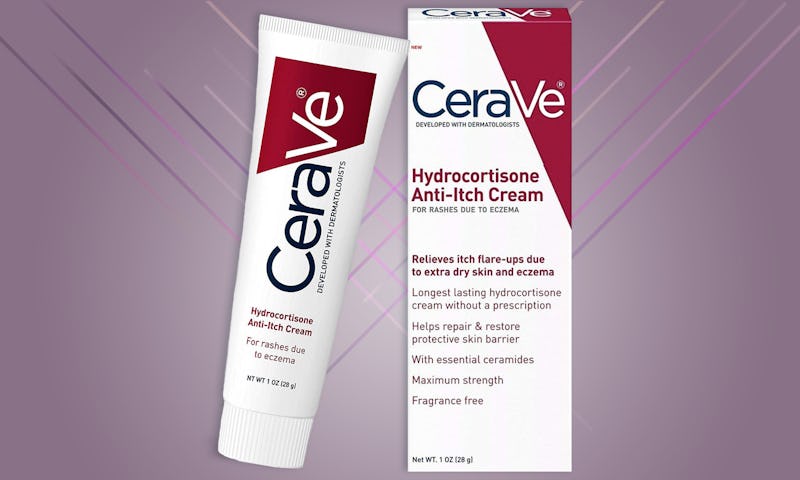 Amazon/Bustle
I've been dealing with chronic eczema since I was a toddler, and at 23, I still have occasional flare-ups that leave my arms covered in dry, red, itchy patches. Fortunately, there are treatments for this chronic condition, and with the help of an expert, I've put together the ultimate guide to the best moisturizers for eczema to help you (and I) get the relief we deserve.
To find out which moisturizers on the market are the most effective, I reached out to Dr. Shereene Idriss of Union Square Laser Dermatology, who told me that it's super important to treat eczema right away. "If untreated, chronic scratching may lead to breakage of your skin and disruption of the protective barrier function," Dr. Idriss says. "This in turn can result in infections, particularly staphylococcus aureus or its resistant strain known as MRSA."
Dr. Idriss recommends products that are thick, fragrance-free, and ideally formulated without preservatives to help treat eczema quickly and successfully. She also says that topical corticosteroids can provide reprieve from the horrible itching that's all too common with eczema as well. She left me with the great line, "Moisturizers are not all created equal," by which she means that folks should gravitate towards ointments or creams with a higher oil content to moisturize aching skin. She says that lotions have a higher water content — and sometimes, even alcohol — so they tend to evaporate from skin faster than a thicker formula.
So read on to find out which moisturizers are best for treating eczema by keeping your skin safe, protected, and hydrated.