These Moisturizing Body Washes Are The Dry Skin Saviors You've Been Looking For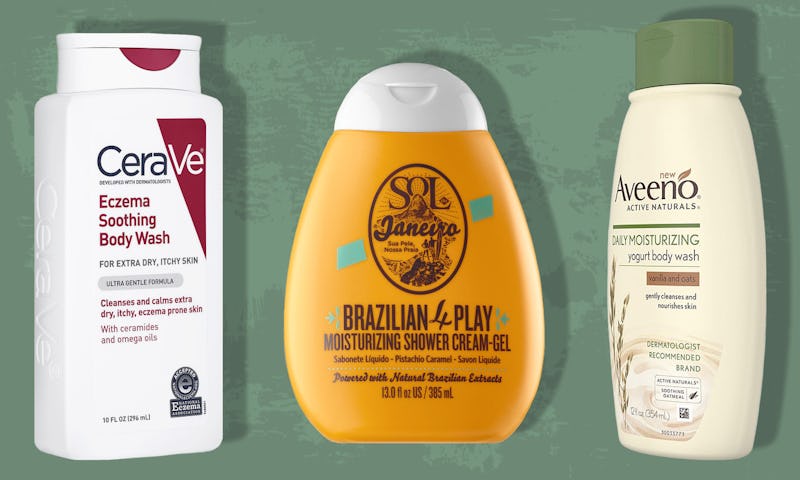 Amazon/Bustle
Is there anything more satisfying than a hot shower? Stepping into a steamy stream is one of the more blissful feelings, sure — but that simple pleasure can actually wreak havoc on your skin. Hot showers are known to dry out, and sometime even irritate, your skin, especially if it's already dry to begin with. But if you're unwilling to trade your hot shower for softer skin, there's a solution that allows you to fight the flake while you cleanse — by trading your basic shower gel in for one of the best moisturizing body washes.
Since there are tons of body washes out there — and let's face it, most of them seem pretty similar — it's all about knowing what to look for. One of the easiest ways to identify a moisturizing body wash is by its texture, or consistency. You want to reach for something that's similar to the moisturizers you'd use for your face — so that means creams, ideally. Also, look out for ingredients like ceramides and hyaluronic acid: The former is known to help maintain a healthy moisture barrier, while the latter is one of the most powerful hydrating ingredients on the market. Try your best to steer clear of sulfates, though. They tend to be the foaming agents in a lot of beauty products — and they can be super drying on both skin and hair
Ahead, find the best moisturizing body washes available now. Turns out, you can have your hot shower and soft skin, too.