4 Natural & Non-Irritating Mascaras Made With Clean, Non-Toxic Ingredients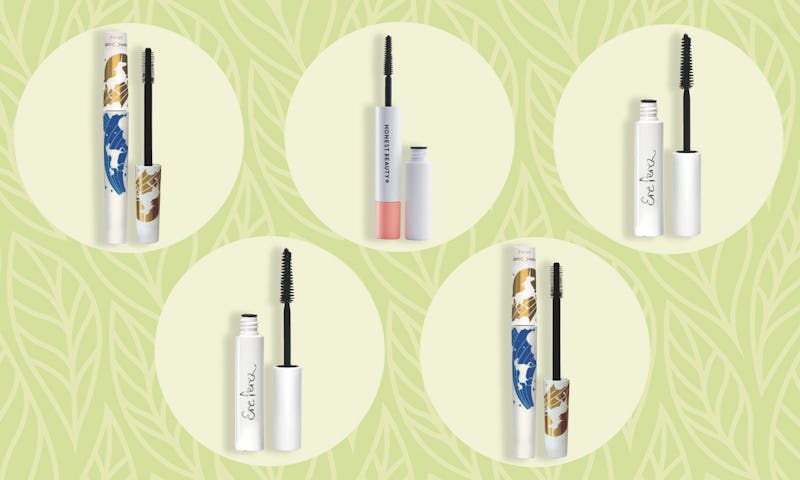 Bustle/Amazon
Shopping for natural and organic skin care products is hard enough, but shopping for clean makeup is a whole other level of difficult. If you're trying to transition into a greener beauty routine, mascara is often one of the most important places to start, since the product goes so close to your eyes. Similarly, if you've noticed your eyes itch or sting whenever you put on mascara, trying using one of the best natural mascaras instead; you won't find any common irritants or allergens in these eco-friendly formulas.
Because there is no real industry standard definition as to what constitutes a "natural" beauty product, it's up to you to decide what ingredients you want to avoid. Typically, anything that doesn't contain parabens, propylene glycol (a common allergen), parrafin, petroleum, or synthetic fragrance is a safe bet, though the most conscious natural makeup brands will leave out mineral oil, silicones, coal, lead, and even gluten as well — ingredients that can unfortunately be found in many mainstream formulas. Another good tip is to look out for a mascara that says its hypoallergenic, which poses less of a risk of irritation.
Below, find five of the best natural and non-toxic mascaras that work just as well as their mainstream counterparts.