4 Retinol-Rich Night Creams That Work Overnight Magic On Your Skin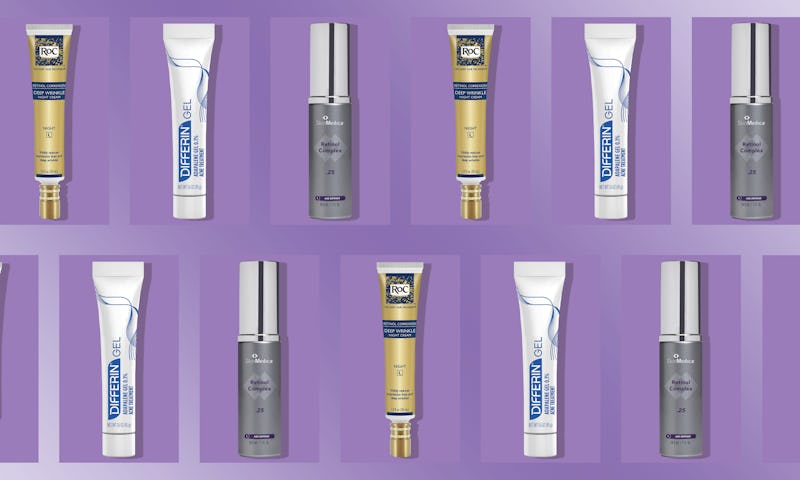 Amazon/Bustle
There's a reason why retinol gets all the glory when it comes to skin care routines. The vitamin A derivative is a dermatologist-favorite for its many skin benefits and its fast-acting powers. And while it can often require a prescription, you can find some of the best night creams with retinol over-the-counter and online, once you know what type of formulation is most suited for your skin.
If you're a retinol newbie, you're going to want to start off with a lower concentration of the ingredient while your skin adjusts to it, to reduce the common side effects that are collectively known as retinization — redness, dryness, flaking, and a burning sensation. Look for a night cream that also contains plenty of skin-soothing and hydrating ingredients, like glycerin, niacinamide, ceramides, and squalane. Even more importantly, if you've never used retinol before, you'll want to begin by applying it just twice a week. If you haven't noticed any irritation after a few weeks, bump your application up to every other night.
For anyone already well-versed with retinol and its impressive list of abilities, your options are more varied. If you've been using a retinol nightly and have built up your skin's tolerance, you can handle a higher concentration of the ingredient without the risk of irritation. You'll still want to look for a retinol cream that includes hydrating ingredients if you plan to use this instead of a nightly moisturizer.
Acne-prone skin types can also benefit from a retinol treatment, as its ability to regulate cell turnover helps keep pores clear of all the gunk and dead skin that typically cause breakouts. There are also treatments formulated specifically to treat acne.
To help upgrade your skin care routine, here are four of the best night creams with retinol that you don't even need a prescription for.