These Powerful Fans Oscillate To Keep Your Entire Space Cool & Comfortable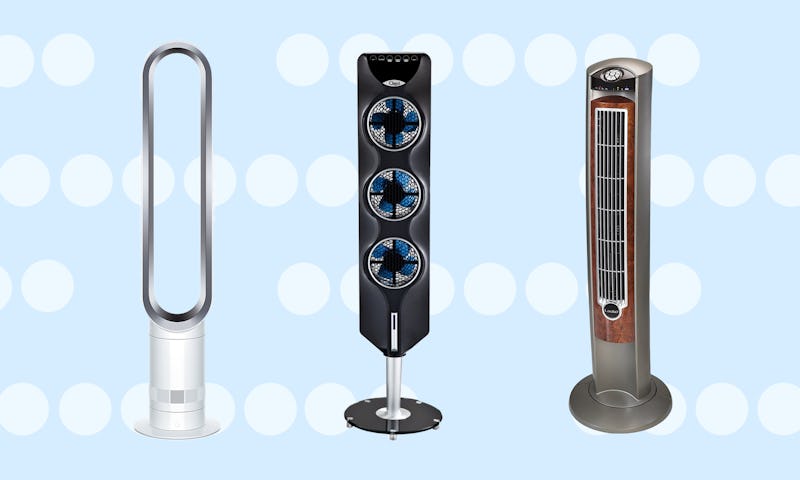 Bustle/Amazon
On a sweltering day, the best oscillating tower fans can keep you and your entire space cool and comfortable. But, as with most fan types, oscillating tower fans are abundant and it can be tough to tell which ones will work for your space, and which manufacturers are fudging their features to make a subpar fan sound amazing.
That's why, I've done the research and can tell you that there are plenty of great oscillating tower fans for you to choose from. So, when deciding which one is right for you, keep your priorities in mind. Is absolute silence a necessity for you? If so, look for a fan with noise-reduction technology. Are you looking for one with the complete suite of features? Consider a pricier fan that is blade-less and won't accumulate dust that you have to frequently clean out.
From there it just comes down to the oscillating speed and range (unsurprisingly, the better the range the easier it will be for the fan to reach your entire space), and your budget. But, rest assured, there is a fan out there for you. Here's a list of some of the best oscillating tower fans out there with all the bells and whistles to help you stay cool, sleep soundly, and survive the heat.