This Vegan Protein Has All Your Essential Amino Acids — & These Are The Best-Tasting Ones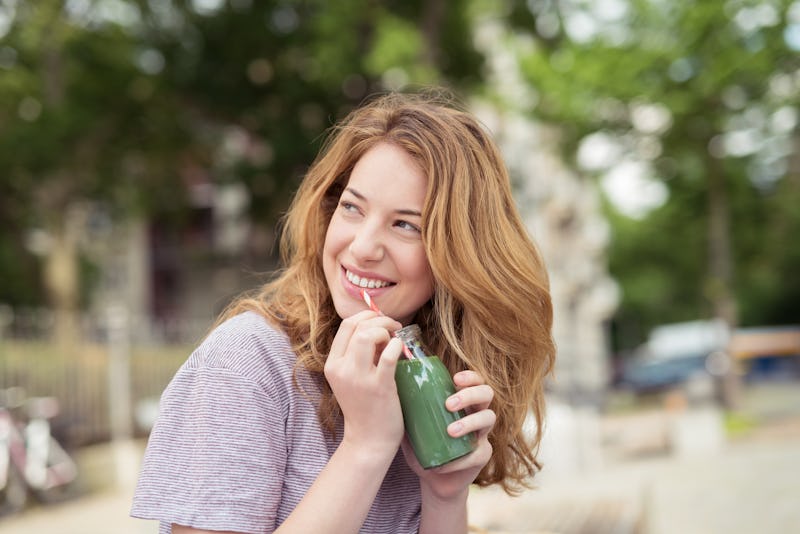 Stockfour / Shutterstock
When it comes to protein, peas pack a powerful punch. This vegan and gluten-free protein source contains all nine essential amino acids and is a great source of iron. Studies have even shown that pea protein may help reduce the risk of heart disease by lowering cholesterol. However, when choosing the best pea protein for you, there are a few styles of protein powders to consider.
Pea protein is made by extracting the protein from ground yellow peas. Unflavored 100% pure pea protein is perfect for adding to recipes without altering the taste. They can be added to smoothies or even used in cooking. Since they're sugar-free and don't contain additives, if you have a sensitive stomach, unflavored pea protein may be a safer bet.
Most plant-based protein blends also include pea protein as a main ingredient, along with other vegan protein sources like pumpkin and chia seeds for an even more rounded dose of amino acids. These blends are often convenient flavored powders, which can be added directly to water for a quick and easy post-workout pick-me-up or added to a shake.
When deciding on a product, taste and texture are key. While some are smooth and creamy, others can be a little grainier. Higher-quality pea proteins are often better-tasting and have a smoother texture, but can also be on the pricey side. For adding directly to water, a smooth, great-tasting pea protein is the way to go, but that may not matter as much for adding to recipes, so figure out how you plan on using it.
The pea protein powders featured here are either 100% pea protein or blended with ingredients like pumpkin seeds, chia seeds, quinoa, or brown rice so they're all great vegan choices.