4 High-Tech Cameras That Can Keep An Eye On Your Mischievous Pet When You're Not Around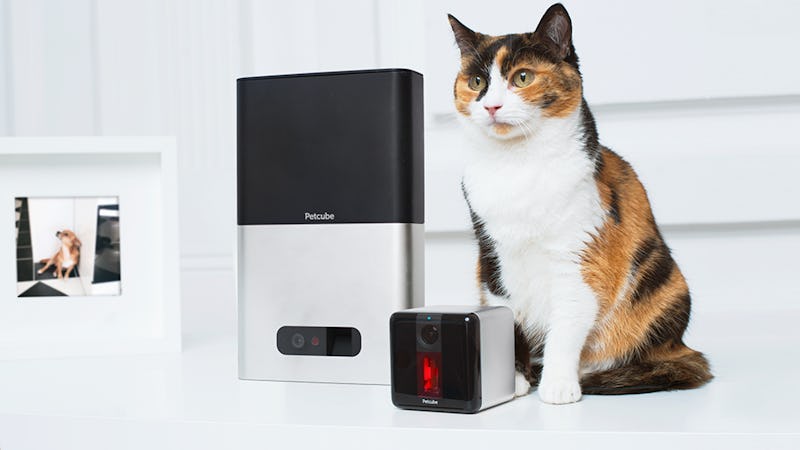 Amazon
It's no fun having to trudge off to work or school and spend the day wondering what your furry friend is up to back home. Are they lonely? Are they bored? Are they destroying the inside of your closet? You'll find answers to all these questions when you invest in one of the best pet cameras, which can keep an eye on any rambunctious puppies, or let you check in on your elderly cat.
The pet camera you select will depend largely on how much money you want to spend. There's everything from basic security cameras that simply let you watch your pet to high-end technology that can keep your pet entertained.
At a minimum, most pet cameras will offer two-way audio, which allows you to speak to your pet remotely. The audio is typically accessed through a mobile app so you can do everything from your phone. Other standard features you'll find in most models include motion alerts, HD video, 360-degree viewing, and night vision.
But, when you start to move into a more expensive tier of cameras, you get even more impressive technology, including models that dispense treats or play games with your pet.
To help you sort through the many features and functions out there, I've put together a list of the best pet cameras at every price point.