Calling All Back Sleepers, Say Goodbye To Neck Pain And Hello To Great Sleep With These Pillows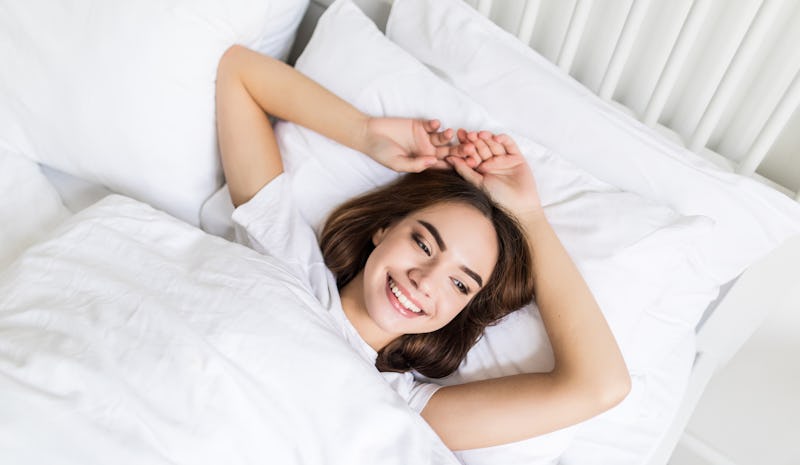 F8studio/Fotolia
If you're a back sleeper, congratulations! You are part of a very small percentage of sleepers — as low as 8 percent — that enjoys all kinds of benefits from back sleeping including reduced neck pain by keeping your spine straight and smoother skin. (The downside is that it increases snoring, though that might be more of a problem for someone sharing your bed. That is, unless you also have sleep apnea, in which case you should consult a doctor.) To get all the benefits of back sleeping, however, you need to be set up for success. The best pillows for back sleepers provide medium-firm support so your head and neck can be held in alignment with the rest of your spine.
Your perfect pillow ultimately comes down to whether you want more support or more softness. Namely, whether you want a traditional, feather pillow-type feel or the more supportive, less plush feel of foam or latex. All should be able to support your neck and spine through the night, and are also appropriate for side-sleepers if you sometimes toss and turn between the two sleeping positions.
Down pillows, however, are not great for back sleepers. Even firmer down pillows can quickly lose their fluff over time or throughout the night. Plus, down and feather pillows are also not ideal for allergy sufferers.
Whether you sleep hot or like a softer pillow, there is a pillow built for a great night's sleep below.