These Plastic Cutting Boards Are Durable, Lightweight, & Perfect For Any Kitchen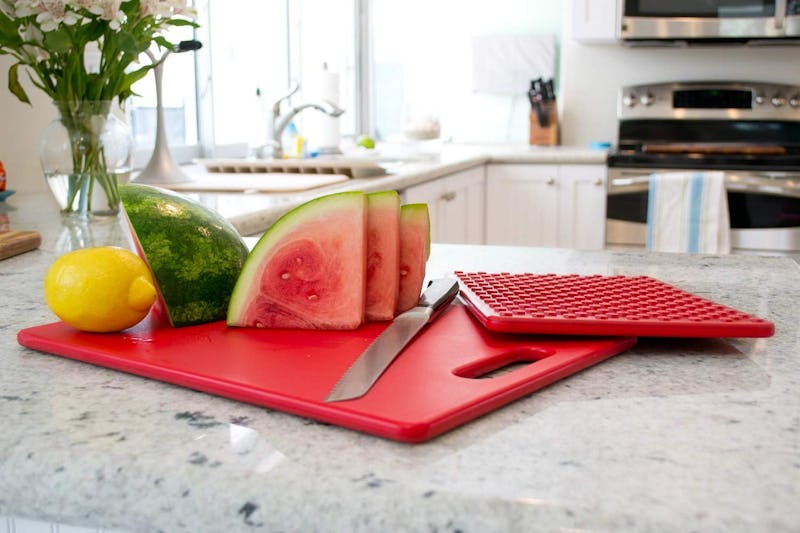 Amazon
Wooden cutting boards may look nice on your kitchen counter but the plastic ones have major advantages — they're lighter and more compact, easier to store, crack-resistant, and don't require any oiling or maintenance. But you don't want to buy just any old chopping board. To find the very best plastic cutting boards, there are a number of factors to keep in mind.
First, think about the materials and weight. While most plastic will typically be lighter than wood, some boards are heavier than others. Look for choices like polypropylene or polyethylene, both of which are durable yet still lightweight. Additionally, these materials are good at withstanding lots of chopping and dicing without getting nicked up or full of marks.
Another big thing to consider is grip. If your cutting board can't grip the counter properly, it will slide all over the place which is not only super annoying but potentially dangerous, too. So look out for an option with solid gripping, and if you're concerned about whether or not it'll stay put, choose a cutting board with specially designed grips (hint, hint: there's one below).
To help you find the perfect cutting board for your kitchen, I've done the research. Here are the best plastic cutting boards in a variety of styles and price points.