The 4 Best Popcorn Machines For Home Theaters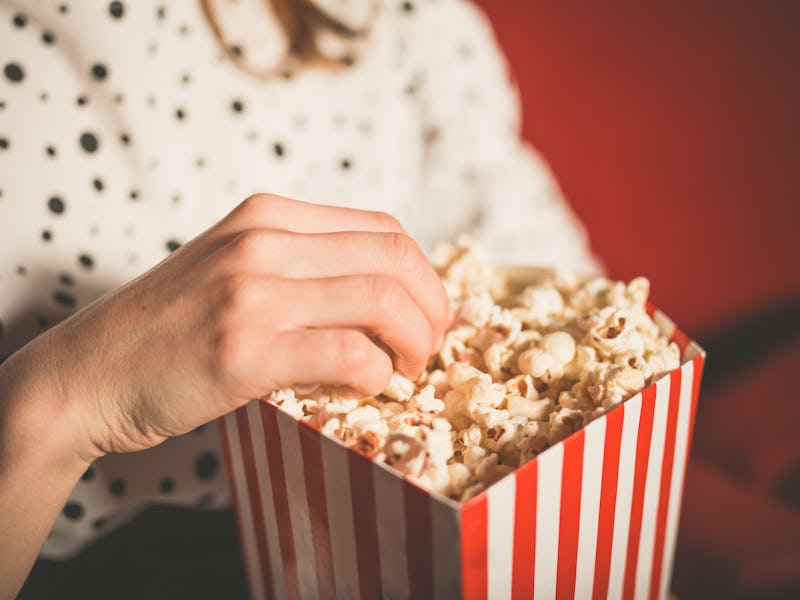 fotolia/LoloStock
Let's be real: The best part about going to the movies is the popcorn, hands down. Warm, buttery, and always fresh, it literally melts in your mouth. The good news? With the best popcorn machines for home theaters, you don't have to drop a ton of cash on movie tickets to indulge in this deliciousness.
But before you run out and grab a popcorn maker, you'll want to consider just how you plan to use it. For example, if you know you'll want to serve guests, you'll need a machine that makes a gallon of popcorn or more in one sitting. You'll also want to make sure it has a warmer and storage to keep your popcorn fresh in between servings. But if you aren't planning on sharing, it makes more sense to invest in a machine that makes single-servings at a time for the freshest popcorn possible.
You'll also want to keep in mind the size of your home. While an antique free-standing popcorn machine would look amazing, do you have room for a hefty machine in your apartment? If you decide to go with a countertop machine, you'll want to make sure you have enough space in your kitchen to host it. Otherwise, it may be best to go with a portable option.
Here's a round-up of some of the best popcorn machines for home theaters to help you narrow down your options.